"What is the real business of the church?"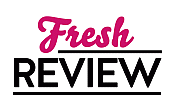 Reviewed by Viki Ferrell
Posted May 6, 2019

Cal Donovan is back in Rome during Christmas holidays from his teaching job at Harvard. He's enjoying his special privilege of unlimited access to the Vatican Library and Archives, researching for his next paper. As he's deeply engaged in a document, he comes across an interesting letter and follows its trail. It seems that in 1848 when the Papal States were under attack by revolutionaries, the Vatican borrowed a very large sum of money from the Sassoon Bank. The terms and circumstances all sound a bit shady. Cal continues to research this event but cannot find any evidence that the loan was ever paid back.
Knowing that Pope Celestine VI is concerned with the current financial situation of the Vatican, and Catholic Church in general, Cal pays him a visit. Yes, Cal has that special privilege too, as he and the Pope have developed a very special friendship. Pope Celestine is extremely concerned about this debt, and the mysterious occurrences surrounding it; so, he asks Cal to further research this loan. That research takes Cal back to New York City and almost gets him killed. Bodies are dropping all around him. Can he get to the bottom of this debt for the Pope and stay alive to return to Boston and his safe teaching job at Harvard?
THE DEBT is Glenn Cooper's third book in his A Cal Donovan Thriller series. Cal is a delightful, self- motivated character with many talents and interests. THE DEBT is a fast-paced religious conspiracy thriller that will have you on the edge of your seat and keep you there. Mr. Cooper employs the use of intermittent flashbacks to tell the back story of the ancient loan and the events that surrounded its origin and history. There is plenty of suspense, globe-trotting, blackmail, sabotage and even a little splash of romance in this dynamic thriller. You'll meet new characters, get reacquainted with old ones and learn some important lessons about the true business of the church ... altruism. This book can be read as a stand-alone, but you really don't want to miss the others in this series.
Learn more about The Debt
SUMMARY
An ancient loan made by Pope Pius VIII wreaks havoc in the present… The new religious conspiracy thriller featuring Cal Donovan.
While browsing the Vatican libraries, Harvard professor Cal Donovan uncovers a secret that could bankrupt the Catholic church. Unearthing evidence of a 200-year-old loan which the Vatican owes to a Jewish bank, Cal deduces that, with centuries of interest behind it, the sum now amounts to a crippling 25 billion Euros. With the future of the Vatican at stake, Pope Celestine asks Cal to intercede with the Sassoon family to whom the sum is owed.
Thus Cal finds himself drawn into the tangled affairs of the wealthy yet dysfunctional Sassoons. With eye-watering sums of money involved and the Vatican facing bankruptcy, everyone has their own agenda. Who can be trusted? If Cal isn't careful, he'll find more than his own life in danger…
---
What do you think about this review?
Comments
No comments posted.

Registered users may leave comments.
Log in or register now!