"How far will Beatriz go to revenge the death of her brother?"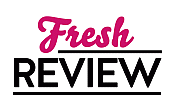 Reviewed by Magdalena Johansson
Posted April 23, 2019

Women's Fiction Historical | Women's Fiction
WHEN WE LEFT CUBA is the fabulous sequel to NEXT YEAR IN HAVANA. The first book told the tale of Elisa Perez and her granddaughter Marisol. In this book, we follow Beatriz Perez as she dreams about going back to Cuba to kill Fidel Castro. Beatriz even gets recruited by the CIA to infiltrate Castro's inner circle. Her thirst for revenge is all she can think of, until one fateful evening when she meets a US senator that will steal her heart. This is a forbidden romance, and Beatriz is torn between her love for her home country and the love for a man who can never be hers.
As with NEXT YEAR IN HAVANA, I was captivated by WHEN WE LEFT CUBA. I had come to really like the entire Perez family and could not wait to read about them all again. Beatriz is the wild sister - and will do anything to avenge the death of her twin brother. It's not that odd that she is willing to put herself in danger to get a chance to kill Castro, the man she holds responsible for her brother' murder. However, she did not expect to fall in love with an American senator. I quite liked both parts: Beatriz working to get to Castro as well as her forbidden love story. This book was fascinating to read and learn about Cuba's history... I only wish that more of the story had taken place in Cuba instead of in the US.
WHEN WE LEFT CUBA can definitely be read as a stand-alone book. However, to get the whole picture, I do recommend reading the first book as well.
SUMMARY
In 1960s Florida, a young Cuban exile will risk her life--and heart--to take back her country in this exhilarating historical novel from the author of Next Year in Havana, a Reese Witherspoon Book Club pick.
Beautiful. Daring. Deadly.
The Cuban Revolution took everything from sugar heiress Beatriz Perez--her family, her people, her country. Recruited by the CIA to infiltrate Fidel Castro's inner circle and pulled into the dangerous world of espionage, Beatriz is consumed by her quest for revenge and her desire to reclaim the life she lost.
As the Cold War swells like a hurricane over the shores of the Florida Strait, Beatriz is caught between the clash of Cuban American politics and the perils of a forbidden affair with a powerful man driven by ambitions of his own. When the ever-changing tides of history threaten everything she has fought for, she must make a choice between her past and future--but the wrong move could cost Beatriz everything--not just the island she loves, but also the man who has stolen her heart...
---
What do you think about this review?
Comments
No comments posted.

Registered users may leave comments.
Log in or register now!