"Precisely written and highly addictive!"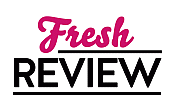 Reviewed by Annie Tegelan
Posted April 23, 2019

Lee Hollis is one of my all-time favorite Cozy Mystery authors and with DEATH OF A WEDDING CAKE BAKER, they show exactly why they are the best! When Hayley Powell's best friend, Liddy Crawfield, is set to get married, the question of who will be baking her wedding cake is still up for discussion. Liddy's mother wants her cousin to do it because she is a renowned baker, famous for her cakes. However, Liddy has not been on good terms with her cousin for some time and doesn't like the idea of something she doesn't like baking her cake for her. With this tension and other conflicts within the book, Hayley has her hands full with trying to keep this wedding afloat.
Precisely written and highly addictive, this book totally blew me away. It was one of those reads that I breezed through and left me wanting more. I can't recommend Lee Hollis and the Hayley Powell Food and Cocktail Mystery series enough! It's full of great characters, amazing mystery, as well as interesting recipes to try. I always have a grand time when picking up a Lee Hollis book and I promise you that you will not regret your decision to try one!
SUMMARY
For Matron of Honor Hayley Powell, catching a half-baked poisoner before her friend's wedding will be icing on the cake . . .
Liddy Crawford, best friend of food and cocktails columnist Hayley Powell, is getting married. The wedding is the talk of the town in Bar Harbor, Maine, including snide gossip about the age gap between the bride and her groom, local lawyer Sonny Lipton. But the cruelty of the comments is nothing compared to the nasty wedding cake baker, Liddy's quarrelsome cousin Lisa.
So when the belligerent baker is found facedown in a three-tier cake, the victim of a poisoned slice, there are more suspects in town than names on the guest list. With Sonny getting cold feet, Liddy getting hot under the frilly collar of her wedding gown, and a killer possibly crashing the ceremony, Hayley vows to solve the crime before her best friend walks down the aisle . . .
Includes seven delectable recipes from Hayley's kitchen!
Excerpt
"I'd like to propose a toast," Hayley Powell announced, raising her fizzy glass of champagne.

The twelve other women in the room obediently lifted their flutes, all beaming and excited and aflutter. Hayley stood in the middle of a pile of discarded gift wrapping paper that littered the floor just in front of a mountain of wedding shower gifts that were piled high on top of an oak end table in the living room of this well-appointed, tastefully decorated, otherwise neat and tidy, immaculately kept home.

"To my BFF, Liddy Crawford, let me speak for everyone when I say our hearts are full of love for you today as you soon begin this new and exciting journey. As most of us already know and can attest to, marriage isn't always an easy road, but it can be the most rewarding trip of your life. As a famous writer once said, and forgive me, I can't for the life of me remember who exactly said it, but I'm sure it was someone famous, always remember, 'A successful marriage requires falling in love many times, always with the same person.' Here's to you, Liddy, and a long and bright future with Sonny!"

There were a lot of "ooohs" and "aaahs" before the roomful of women cheered and happily gulped down their champagne.

Not bad, Hayley thought.

The quote seemed to work.

She would probably regurgitate it when she gave the matron of honor toast that would be required at the actual wedding reception in a few weeks.

If only she could remember who had said it so she could give proper credit.

It was a woman.

Of that she was certain.

A journalist from the 1950s, or sometime around then.

Mary something?

No, it wasn't a common name.

It was something more exotic.

It didn't really matter.

Whoever said it was long dead and could hardly object to Hayley borrowing the quote for her own speech.

"What a lovely toast," Celeste, a very regal, proper, fashion-conscious, impeccably made-up older woman said, smiling at Hayley. Celeste was the mother of the bride and the host of today's wedding shower.

Mona Barnes, the third member of Hayley's close-knit trio, including herself and the bride-to-be, polished off the rest of her champagne and reached out for one of the bottles with some remaining bubbly to refill her glass. Mona, who mostly wore sweatshirts and blue jeans in her daily life, had made a halfhearted attempt to dress up for this frilly affair, at Hayley's urging. Although her slacks were unironed and her off-the-rack embroidered paisley top was a bit ill fitting, Hayley was proud of her for trying.

"Say, Liddy, what'd you have to do to get Sonny to go along with this whole circus?" Mona joked as she upended the bottle of champagne and emptied the rest of it into her flute. "Drug him?"

Celeste stiffened, appalled by the joke, but the bride, now used to Mona's peculiar sense of humor, took it all in stride.

"Yes, Mona, I have enough Ambien to keep Sonny sedated until well after the honeymoon," Liddy said.

Mona chuckled.

Hayley had to admit to herself that she had been somewhat surprised when Liddy posted photos of herself on Instagram and Facebook flashing an expensive-looking engagement ring while on a Hawaiian getaway with her boyfriend, the much- younger Sonny Lipton, a local lawyer in Bar Harbor. How on earth did she ever rope him into proposing? Frankly, not a lot of people thought their volatile relationship would last. A few mean-spirited gossips in town were quick to blame the free-flowing, potent mai tais at the all- inclusive Maui resort to explain why Sonny decided to pop the question. But Liddy insisted it was all Sonny's idea, and she was quick to point out that the proposal involved rose petals on the bed, an expensive bottle of Dom PĂ©rignon on ice, and a twenty-four-carat diamond ring at the bottom of her champagne glass. The entire evening was swoon- worthy, to say the least. And she had the pictures on her iPhone and on all of her social media accounts to prove it.

Still, there were a lot of skeptics who doubted Sonny possessed the kind of imagination to plan such a perfect proposal. Of course, that said, no one dared to publicly dispute Liddy's colorful version of events after the happy couple arrived home.

Although Sonny wanted a long and leisurely engagement, Liddy's mother was having none of it. Before the engagement was even announced on the happy couple's newly posted Facebook wedding page, Celeste was already pressuring them to set a date. Sonny, true to form, dragged his heels for a month or so before finally caving in, and a date in June was quickly set. Now, with only a few weeks to go before the big day, there were a lot of wedding details still to be worked out.

As matron of honor, Hayley was already overwhelmed with her own responsibilities of helping the bride plan the event, so the time crunch was only adding to her stress. But at least today she could enjoy a little bubbly and relish some diverting girl time with her close friends at Celeste's beautifully decorated seaside home in Hulls Cove, situated just outside of town.

The shower had been moving along swimmingly, the gift- giving portion of the afternoon had been raucous and fun, Hayley's toast had luckily gone over well, and the bride- to-be looked radiant and happy. There had been one uncomfortable incident where Celeste caught Liddy's adopted black Lab dog, Poppyseed, or Poppy for short, chewing on her brand-new Oriental rug she had bought in a spice and textiles market on a recent trip to Istanbul, but overall, the gathering was on the verge of going down as a major success.

But that was before Celeste swallowed one glass of champagne too many, slammed her flute down on the coffee table, and slurred, "I still can't believe you refused to invite your cousin Lisa to your wedding shower!"

Hayley knew from the sour look on Liddy's face that the perfectly lovely afternoon was about to take a sharp turn toward Disaster Alley.

"I told you, Mother, I only wanted friends who love and support me at my shower, and we all know that Lisa despises me," Liddy said evenly. "And frankly, I can't stand her, so why should either of us pretend otherwise?"

"Because she's your cousin, she's part of the family, and she should be here!" Celeste spit out, nearly clocking the cheek of the young receptionist at the real estate office where Liddy worked with some flying saliva.

"I don't want to have this discussion right now, if that's okay with you, all right, Mother?"

"Fine," Celeste said, scowling as she grabbed the bottle of champagne from Mona and tried pouring some into her own glass before finally realizing it was empty.

She cast the bottle aside. "But I did promise her that she would be baking the wedding cake."

All the guests suddenly froze, and there was a staggeringly awkward silence.

Lisa Crawford, Liddy's first cousin from her father's side, owned a bakery in town. Although Lisa had a reputation for being difficult and ill-tempered, no one could dispute her talent as a master baker. She had honed her skills at dozens of restaurants and bakeries in Boston for years before finally moving back to Bar Harbor to open up her own shop. After one of her three-tier cakes had been prominently featured on a Food Network show called Ridiculous Cakes, and after she advertised that fact with a big window display, her business started booming, especially with tourists who loved the fact that they were frequenting a bakery that was, in their minds,famous for being on TV.

So Lisa's bakery, which was called Cake Walk, was a natural choice for many special events in Bar Harbor, such as weddings, birthdays, Super Bowl parties—you name it. However, Liddy had made it abundantly clear after her engagement became public that she would not be hiring Lisa to bake her wedding cake. The only problem was, Celeste rarely listened to a word Liddy had to say.

"Mother, how could you do that? I told you a dozen times I don't want that crude, awful ogre Lisa involved with my wedding in any capacity."

"Well, that's just nonsense. She's your cousin," Celeste said, glancing around the room for support. She didn't get any.

All of the wedding shower guests sat frozen, as if petrified in suspended animation, like those poor residents of Pompeii after Mount Vesuvius blew up and covered everything in lava.

"I don't care that she's my cousin. She's mean and spiteful and she's not baking my cake," Liddy said, determined to stand up to her mother and not let her get her way this one time.

But as strong-willed and bullheaded as Liddy was, the undisputable fact was that she inherited those traits from her domineering mother.

And let's face it, Celeste was a force to be reckoned with, and one not easily defeated.

"I see," Celeste said quietly. "If you feel that way . . ."

"I do," Liddy quickly added.

"Then perhaps I should reconsider paying for the wedding."

Checkmate.

Hayley knew Liddy was cash-poor ever since a recent downturn in the local real estate market and too many weekend shopping sprees to New York. She was drowning in credit card debt and hadn't sold a house in months. Celeste had magnanimously swooped in and insisted upon covering all expenses for the wedding, since it was, after all, traditionally the family of the bride's responsibility. If it were up to Sonny, they would just elope to Vegas, but neither mother nor daughter ever wanted to see that scenario unfold, so Liddy quickly accepted Celeste's kind and generous offer.

Celeste, sensing an opportunity for controlling her daughter's big day, whipped out her checkbook while promising the wedding would be a first-class affair. However, it was dangerously naive on Liddy's part to ever assume Celeste's generosity would not come with strings attached.

And those strings were finally coming into focus. Liddy refused to acquiesce and humiliate herself in front of her wedding shower guests. But Hayley knew the argument was over. Celeste was going to get her way.

And like it or not, "that crude, awful ogre Lisa"—Liddy's words, not Hayley's—was going to design and bake Liddy Crawford's wedding cake.
---
What do you think about this review?
Comments
No comments posted.

Registered users may leave comments.
Log in or register now!