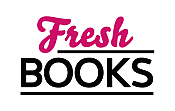 Start your holiday reads in November
"It's delicious, it's delightful!! You will love it !!!!"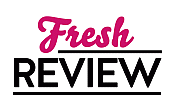 Reviewed by Patricia (Pat) Pascale
Posted April 16, 2019

Women's Fiction Historical | Historical
Alice, aka Ali Wiess, has big-city-dreams living in Youngstown, Ohio, Ali was brought up hearing exciting stories about how her mother lived and worked in New York City as an aspiring model. With her BFF Elaine Sloan, they lived at the famous Barbizon Hotel for Women. Her mother met a sailor at Coney Island, married him and moved to Youngstown, where Alice was born. That was the end of her dream. When her mother was killed in an automobile accident, her father remarried an old childhood friend, Faye. Elaine attended her mother's funeral and told Ali if she came to New York and needed help to call her. Upon graduation, Ali worked as a typist, saved $357 and was off to make her mark in The Big Apple. Her boyfriend, Michael Siegle broke up with Ali and married someone else. Now free, Ali decided to pursue her mother's dreams of living and working in the big city. No help promised by her father, Ali had to make it on her own, and she was certain she would. New York, here I come!
Ali had bad luck in the three jobs she applied for. She did not want them anyway. She wanted to be a photographer, not an accountant. But the good luck is when she found a notice on a billboard in a restaurant advertising an efficiency apartment for $110 a month — vacated by the former tenant who left a bed, a bureau, odd bits of furniture and some clothes, so who cared that it was located over a butcher shop? It would do, and now she needed to find a job. She called Elaine Sloan. Elaine was happy to hear from her and invited her to her apartment, which was gorgeous. Elaine was an editor at Bernard Geis Associates. She asked what work Ali was looking for? When Ali described her dreams of being a photographer, Elaine could not help but know of someone who needed a secretary. An interview was set up with Helen Gurley Brown, who was the first female editor of COSMOPOLITAN magazine, working for the Hearst owners. Brown wrote the highly successful, controversial best seller, SEX AND THE SINGLE GIRL. Ali read it twice!
The interview went well, and they liked each other. Although Ali had no experience in publishing a magazine, Helen was impressed by her secretarial skills and felt she would be a hardworking and loyal assistant. EVERYTHING about Helen impressed Ali. Not even 100 pounds, pretty, full of imagination, chutzpah, and charm, Ali was ready to "walk on water" for her. She was hired, and their adventure began. The fight for the new and better COSMO was filled with backstabbing, lies, deception, new thinking, and actions by the gals of that era. What fun, hurdles to conquer and succeed in the end so hard fought by Helen Gurley Brown.
Renee Rosen dazzles with her descriptions of some of the "in" places of that era. Glamourous TAVERN ON THE GREEN, and the spectacular RUSSIAN TEA ROOM, You felt like you were there watching the famous arrive. Ali had her Don Juan Moment with Eric, who Elaine described as "smooth as glass, but he will never marry you." Handsome, passionate about photography, Christopher Mack stole my heart as he will yours, is sweet, a gentleman and protective. PARK AVENUE SUMMER is a sweet, romantic story about making it in that big city, having your dreams come true, while finding friends, recapturing family, and finding forever love. Be still my heart. I loved it and found it hard to put down until the ending. It is a delicious delight that is simply wonderful! Thank you, Ms. Rosen.
SUMMARY
Mad Men meets The Devil Wears Prada as Renée Rosen draws readers into the glamorous New York City of 1965 and Cosmopolitan magazine, where a brazen new editor-in-chief—Helen Gurley Brown—shocks America and saves a dying publication by daring to talk to women about all things off-limits…
New York City is filled with opportunities for single girls like Alice Weiss, who leaves her small midwestern town to chase her big-city dreams and unexpectedly lands the job of a lifetime working for the first female editor-in-chief of Cosmopolitan magazine, Helen Gurley Brown.
Nothing could have prepared Alice for the world she enters as editors and writers resign on the spot, refusing to work for the woman who wrote the scandalous bestseller Sex and the Single Girl, and confidential memos, article ideas, and cover designs keep finding their way into the wrong hands. When someone tries to pull Alice into a scheme to sabotage her boss, she is more determined than ever to help Helen succeed. While pressure mounts at the magazine and Alice struggles to make her way in New York, she quickly learns that in Helen Gurley Brown's world, a woman can demand to have it all.
---
What do you think about this review?
Comments
1 comment posted.
Re: It's delicious, it's delightful!! You will love it !!!!

This sounds great! Thanks for the review!
(Kathleen Bylsma 12:30pm April 20)
Registered users may leave comments.
Log in or register now!