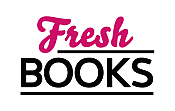 Finish off the year with great December reads
"A diverse group of heroes, a fascinating story, and creatures out of a Clive Barker hellscape!"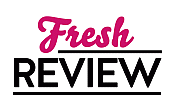 Reviewed by Miranda Owen
Posted April 11, 2019

JUSTICE LEAGUE DARK VOL. 1: THE LAST AGE OF MAGIC written by James Tynion IV and illustrated by Alvaro Martinez Bueno is a story that even readers new to this group can still enjoy. I've heard about the "Justice League Dark" world, but only read graphic novels about individual characters in the group. In this installment, the group consists of Wonder Woman acting as team leader and general den mother, Zatanna, Man-Bat, Swamp Thing, Detective Chimp aka Bobo T. Chimpanzee, and finally, Constantine. This volume has epic battles as well as intriguing character studies.
This story opens with the magician Zatanna and her magic turning on her. Not only does the loss of control over her magic have big-scale and small-scale implications and consequences, but it is also one of the last connections to her late father. Wonder Woman swoops in to rally the troops, pick up the pieces, and take on all evildoers. I like that this book reveals something from Wonder Woman's past and shows a different side to this classic character. The rest of the crew are more hesitant to figure out what's going on and conflicted for various reasons. Zatanna is torn between guarding magical secrets and stopping the world from being destroyed by dark magic run rampant. Swamp Thing is caught in a kind of existential crisis -- but is also kind of cuddly and sweet. Man-Bat is goofy and earnest in his desire to help and make up for his criminal past. Constantine gives off a sexy "Spike" (from BUFFY THE VAMPIRE SLAYER) vibe while alternating between bad boy cool and casually self-sacrificing. Bobo is like the character in the Edgar Allan Poe classic poem "The Raven". Bobo is haunted by the death of his superhero friend, and his reaction to that loss is a major part of the second half of JUSTICE LEAGUE DARK VOL. 1: THE LAST AGE OF MAGIC. The last section of this book is a series of creepy vignettes narrated by Man-Bat. All the stories are sort of in the TALES FROM THE CRYPT-style but feel a bit unfinished. The very end leaves a chilling and very ominous image for the reader.
JUSTICE LEAGUE DARK VOL. 1: THE LAST AGE OF MAGIC has a diverse group of heroes, a fascinating story, and creatures out of a Clive Barker hellscape. JUSTICE LEAGUE DARK VOL. 1: THE LAST AGE OF MAGIC is so fascinating because the heroes are not only a diverse group, but most are reluctant heroes, and the bad guys are a nebulous enemy with the path to victory unclear. The ending leaves the reader and the good guys with more questions than answers or satisfaction, but it also leaves you eager to see what happens next. I look forward to seeing what's up next for this group and how they'll battle the forces of the Otherkind.
SUMMARY
The new Justice League Dark is here! Led by Wonder Woman this team of Zatanna, Swamp Thing, Man-Bat and Detective Chimp (?) must bring the fight against all supernatural foes too big for the World's Greatest Super Heroes!

From the pages of JUSTICE LEAGUE: NO JUSTICE comes writer James Tynion IV's epic new series JUSTICE LEAGUE DARK! Earth's magic once belonged to them. Now they want the magic back. But who exactly are they? It's up to the new Justice League Dark to find out and stop this nightmarish new threat at all costs! After the events of NO JUSTICE, Wonder Woman guides the misfit magic mix against enemies too fantastic even for the Justice League. Plus, what awful things are coming through the Tree of Wonder? Dark days ahead…

Written by James Tynion IV (Batman/Teenage Mutant Ninja Turtles) with phenomenal illustrations from Alvaro Martinez (Detective Comics), this bold new graphic novel series is one of the most anticipated in years! Collects issues #1-3 and 5-7.
---
What do you think about this review?
Comments
No comments posted.

Registered users may leave comments.
Log in or register now!