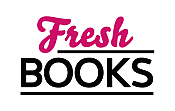 No fooling, it's April books!
"Even non-conformists deserve their happily ever after..."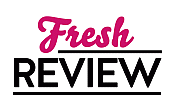 Reviewed by Monique Daoust
Posted April 11, 2019

After seeing his mentor off to Italy, Ash returns to London to live with his two best friends: Nate and Verity Plum, owners of Plum & Company, Printers and Booksellers. The economic climate is hurting the siblings' business, and Nate's involvement in revolutionary diatribes against the government is even more worrying: he could go to prison. Always looking for material to publish, Verity is handed a naughty manuscript that begs for quality illustrations, and who better than Ash's deft hand! Ash has been in love with Verity for years, the Plums are like family, and he fears anything more than friendship could upset the delicate balance of the triumvirate. Besides, he knows that Verity is against marriage, and it is something he would insist upon were their relationship reach the next level. But when it does, unexpected complications arise, threatening everything they hold dear.
Strangely enough, the fact that A DUKE IN DISGUISE seemed like a mainstream male/female historical romance coming from Cat Sebastian made me hesitate to pick up this book because I adore the author's queer Regency novels. Additionally, Verity previously had a liaison with Mrs. Portia Allenby... It turns out that Cat Sebastian crafted her most textured plot, highlighted by vibrant cinematic descriptions. Ms. Sebastian possesses an uncanny ability at creating a plausible environment, charismatic characters and people we seldom encounter in historical romances. A DUKE IN DISGUISE is a sort of New Adult historical romance: Ash, the Plums, and their friends are rebels. They are young, working class, and eager to rid England of societal inequalities and injustice. The tension and the excitement are palpable throughout the story; those were dangerous times to be embroiled in revolutionary ideology and to be an epileptic, a condition that indirectly nearly ended Ash's life.
A DUKE IN DISGUISE succeeds brilliantly at establishing a captivating background for the romance, and the secondary characters are probably the strongest the author has ever written. So much so, that I hope we haven't seen the last of most of them. In some ways, the romance felt a bit weaker. When Ash and Verity first become intimate, it was cute and sweet, but I felt the fireworks were missing. Then it dawned on me that it's the way it should happen, shouldn't it? And that Ms. Sebastian really got the friends-to-lovers trope right. Verity is a feminist before her time, she doesn't trust that a man would always treat her well, however, I found it hard to comprehend why she doubted Ash for so long. Ash, that magnificent hero, what a splendid character! The author's endeavors for historical accuracy are laudable, but I felt that in a couple of instances there were superfluous details about some minor elements while in other places, I was a little confused because some things were barely implied. I also wonder if I missed something in the last chapter because it seemed to me that an act of treason might have been committed.
Cat Sebastian demonstrates once again her boundless creativity in A DUKE IN DISGUISE, where non- conformists find their happily ever after, and mercifully without contrived and annoying plot twists. I am now ready to follow Cat Sebastian wherever she chooses because I know it will be exciting, regardless of the context.
SUMMARY
One reluctant heir
If anyone else had asked for his help publishing a naughty novel, Ash would have had the sense to say no. But he's never been able to deny Verity Plum. Now he has his hands full illustrating a book and trying his damnedest not to fall in love with his best friend. The last thing he needs is to discover he's a duke's lost heir. Without a family or a proper education, he's had to fight for his place in the world, and the idea of it—and Verity—being taken away from him chills him to the bone.
One radical bookseller
All Verity wants is to keep her brother out of prison, her business afloat, and her hands off Ash. Lately it seems she's not getting anything she wants. She knows from bitter experience that she isn't cut out for romance, but the more time she spends with Ash, the more she wonders if maybe she's been wrong about herself.
One disaster waiting to happen
Ash has a month before his identity is exposed, and he plans to spend it with Verity. As they explore their long- buried passion, it becomes harder for Ash to face the music. Can Verity accept who Ash must become or will he turn away the only woman he's ever loved?
---
What do you think about this review?
Comments
No comments posted.

Registered users may leave comments.
Log in or register now!