"Family bonds never break..."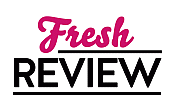 Reviewed by Sharon Salituro
Posted April 11, 2019

Chloe was always the good sister while Nicky was tabled the "bad" sister. While they both grew up in the same household, Nicky saw things that Chloe never did. As they got older, Chloe went on to get a great job in publishing while Nicky stayed close to home, meets a young attorney named Adam and has a son, Ethan. The two sisters grow apart and barely speak for years.
But when her life just becomes too much to handle, Nicky turns to drinking and drugs for comfort. She becomes estranged from her sister and erratic with her family. Adam can't take her behavior anymore, and files for divorce, taking their son with him. After fifteen years or hardly any contact, Adam turns to Chloe for help, and Chloe find him a job in New York near her, so she can be there for him and her nephew. Inevitably, Chloe and Adam fall in love and get married. Chloe feels like things are going great until she comes home and finds out that Adam has tragically died...
During the investigation, the police call Nicky to find out where she was at the time of Adam's death. Nicky's phone records prove she was in her hometown, but Nicky feels like she has to go to New York to find out what is going on. When she arrives, she finds out the police have found evidence that leads them to believe Ethan killed his father. Working together for the first time after so long apart, Chloe and Nicky will do whatever it takes to get Ethan out of jail. But as they compare notes, they reveal secrets they've never told anyone, including Adam's horrible temper... Will they be able to help Ethan? And what will happen when the truth is finally revealed?
THE BETTER SISTER by Alafair Burke is a chilling and thrilling mystery. Even though you might not be speaking to a family member, this book proves that a bond is still there, and will always be there. Additionally, the people you think you know the best can be completely different. I was glued to this book and could not put it down. This is a great book to read for summer reading and will keep you engaged from start to finish.
SUMMARY
From Alafair Burke—New York Times bestselling author of the runaway hit, The Wife—comes another twisty tale of domestic noir. When a prominent Manhattan lawyer is murdered, two estranged sisters—one the dead man's widow, the other his ex—must set aside mistrust and old resentments . . . but can they escape their past?
Though Chloe was the younger of the two Taylor sisters, she always seemed to be in charge. She was the honor roll student with big dreams and an even bigger work ethic. Nicky was always restless . . . and more than a little reckless—the opposite of her ambitious little sister. She floated from job to job and man to man, and stayed close to home in Cleveland.
For a while, it seemed like both sisters had found happiness. Chloe earned a scholarship to an Ivy League school and moved to New York City, where she landed a coveted publishing job. Nicky married promising young attorney Adam Macintosh, and gave birth to a baby boy they named Ethan. The Taylor sisters became virtual strangers.
Now, more than fifteen years later, their lives are drastically different—and Chloe is married to Adam. When he's murdered by an intruder at the couple's East Hampton beach house, Chloe reluctantly allows her teenaged stepson's biological mother—her estranged sister, Nicky—back into her life. But when the police begin to treat Ethan as a suspect in his father's death, the two sisters are forced to unite . . . and to confront the truth behind family secrets they have tried to bury in the past.
---
What do you think about this review?
Comments
No comments posted.

Registered users may leave comments.
Log in or register now!