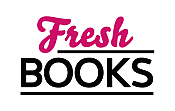 Finish off the year with great December reads
"A delightful story... Sarah E. Ladd is a sterling storyteller!"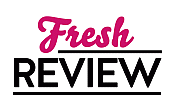 Reviewed by Patricia (Pat) Pascale
Posted April 11, 2019

My favorite genre is historical/romance and THE GOVERNESS AT PENWYTHE HALL is a delight that did not disappoint. Set in 1808 in Cornwall, England, Robert Greythorne dies and his widow, Cordelia is blamed for his death - accused of keeping a secret and is promptly banished from Greythorne House by his hate-filled mother, Ada. As Delia attempts to board the coach for the beginning of her new life alone, she is accosted by her hysterical mother-in-law screaming at her, "Never return to Cornwall. You have betrayed my son. A curse on you. The family will never forgive you."
Three years later, Delia lives at Easten Park in Yorkshire where she is hired to be the governess to the five children Mr. and Mrs. Randall Tretheway. Death has calmed their mother and their father is fighting for his life after falling from his horse. When he dies, his will is a complete surprise and shock: the children and their governess are to live with his estranged bother Jac, at Penwythe Hall in Cornwall. Jac has been struggling to restore the estate he inherited, and he is trying to make ends meet through the apple orchards and using the cider mill. When his five nieces and nephews and Delia show up, Jac has no idea what his brother was thinking. He has no idea what to do with children and he can't stop staring at the beautiful Delia...
Sarah E. Ladd is a sterling storyteller. Our heroine, Delia has so many secrets. In addition to protecting and loving her five wards, she is coping with grief, loss, and fears of her past and fighting hard to regain her faith. She begins to talk to God like she used to do. She is also having feelings toward Jac and wonders if the attraction is affecting him too? She loves the tranquility of the country estate, but will her past catch up with her living so close to Greythorne House? When it does, she fights hard with Jac close by and resolves the fears she has been hiding for so long. Justice is served, a forever love is discovered and a future together looks rosy. I loved the book and look toward the sequel, coming soon, I hope. Great job, Ms. Ladd!
SUMMARY
In the first of a new series from beloved Regency romance author, Sarah Ladd, Delia, a governess to five recently orphaned children, would risk anything to protect them . . . even her heart.
"My kind of book! The premise grabbed my attention from the first lines, and I eagerly returned to its pages. I think my readers will enjoy The Heiress of Winterwood." —Julie Klassen, bestselling, award-winning author
Cornwall was in her blood, and Delia feared she'd never escape its hold.
Cornwall, England, 1811
Blamed for her husband's death, Cordelia Greythorne fled Cornwall and accepted a governess position to begin a new life. Years later her employer's unexpected death and his last request to watch over his five children force her to reevaluate. She can't abandon the children now that they've lost both parents, but their new guardian lives at the timeworn Penwythe Hall . . . back on the Cornish coast she tries desperately to forget.
Jac Trethewey is determined to revive Penwythe Hall's once-flourishing apple orchards, and he'll stop at nothing to see his struggling estate profitable again. He hasn't heard from his brother in years, so when his nieces, nephews, and their governess arrive unannounced at Penwythe Hall, he battles both grief of this brother's death and bewilderment over this sudden responsibility. Jac's priorities shift as the children take up residence in the ancient halls, but their secretive governess—and the mystery shrouding her past—proves to be a disruption to his carefully laid plans.
Rich with family secrets, lingering danger, and the captivating allure of new love, this first book in the Cornwall Novels series introduces us to the Twethewey family and their search for peace, justice, and love on the Cornish coast.
---
What do you think about this review?
Comments
No comments posted.

Registered users may leave comments.
Log in or register now!