"This will chill you to the bone!"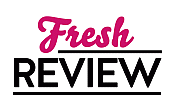 Reviewed by Patricia (Pat) Pascale
Posted April 4, 2019

DON'T WAKE UP is the stunning debut from Liz Lawler that grabs you from the first to the last page. It is when Dr. Alex Taylor wakes up feeling drugged, lying on a surgical table, her legs raised in stirrups and her arms strapped down that her nightmare begins. Standing over her dressed in surgical attire, his face hidden behind a surgical mask is someone Alex does not recognize. He is threatening bodily harm and Alex is petrified. He tells her he is planning to perform a vulvectomy (remove her vulva) and repeats again and again "what does no mean?" When Alex answers him back, she realizes that was the wrong move. He rolls a cart filled with surgical instruments and as he picks up an anesthetic mask and prepares to place it on her nose, she screams and blacks out.
When Alex awakens she is on a gurney, surrounded by her colleagues. As she relates what happened to her, she is faced with disbelief and excuses from her co-workers. They tell her she was found on the grounds in a wind storm. She had a bump on her head and they are convinced she was hit by a falling branch. Her physical exam showed no rape or bodily injury and she was fully dressed. She must be under mental strain and is imagining things. When the police arrive and question Alex, they don't believe her story. The investigating officer Greg Turner is uncertain but his assistant, Laura Best wants recognition. She decides Alex is a liar and is setting out to find her guilty.
Laura's boyfriend, Patrick is certain Alex is suffering some kind of breakdown and immediately takes her to the islands for some fun in the sun. During the trip and upon returning home, he continues to make excuses and discusses her issues with her friends and boss behind her back...
When two other murders occur to women in the area, Alex is convinced it is her attacker and he will be back again for her. Alone and frightened, Alex begins to question her sanity. She begins to drink too much and take little blue pills to help cope. She befriends Dr. Nathan Bell and Dr. Margaret Fielding. Confused, she wonders who she can trust?
The stage is set for a scary and gripping finale. Alex labeled as mentally unstable by her colleagues, fights to discover who is doing this to her and why? While I wasn't completely convinced by the villain or their motives and the drastic actions against Alex, I do think this is a story that will make readers' hearts pound. I enjoyed Ms. Lawlor's first offering and look forward to her next. For readers who enjoy a different-chiller-thriller,DON'T WAKE UP is definitely for you. Sleep tight but keep the lights on!
SUMMARY
A harrowing psychological thriller debut about a woman who awakens after an assault with no physical proof of the attack and who must try to convince everyone of what really happened.
When Dr. Alex Taylor opens her eyes, she is hooked up to an IV, is bound to an operating table, and her legs are raised in stirrups. Disoriented and alarmed, she assumes she's been anesthetized and brought to surgery after being in an accident. But the man standing over her, with his face hidden behind a surgical mask and wielding instruments, is no doctor she recognizes at the hospital where she works as a successful and respected doctor. He's a stranger—and he's calmly and methodically telling her how he's about to attack her. Before Alex can even scream for help, she succumbs to another dose of anesthesia, rendering her unable to defend herself….
When she comes to on a gurney, she finds herself surrounded by her colleagues and immediately reports the attack and rape. The police are skeptical of her bizarre story. And after a physical exam reveals no proof of any attack, even her boyfriend has doubts. Despite Alex's adamant claims, no one believes her, leaving her to wonder if she has, in fact, lost her mind.
Until she meets the next victim…
An edge-of-your-seat psychological thriller, Don't Wake Up is also a provocative, timely exploration of victimhood, abuse, and the discrediting of women in our culture.
---
What do you think about this review?
Comments
1 comment posted.
Re: This will chill you to the bone!

Holy Cow! What a review and excerpt! Thanks.
(Kathleen Bylsma 3:34pm April 8)
Registered users may leave comments.
Log in or register now!