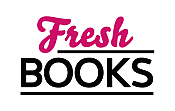 April showers us with great reads! Stay safe!
"A woman ahead of her time..."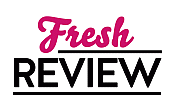 Reviewed by Sharon Salituro
Posted March 28, 2019

Alice Roosevelt was a woman who didn't let anything stop her. The daughter of President Teddy Roosevelt, Alice was only two days old when her mother, Alice Hathaway, passed away. Alice was raised by her aunt until her father married Edith Kermit. Teddy and Edith had five additional children, Ted Jr., Ethel, Kermit, Quentin, and Archibald.
When Teddy became president, Alice's nickname became Princess Alice, and she wore the title well. Alice loved to go to parties and of course be the center of attention. Alice wanted to find true friends, but sadly she was often betrayed. Alice met Nick Longworth, at the time was the speaker of the House of Representatives, and the two were seen together plenty of times. When Secretary of War William Howard Taft goes to China, Teddy asks Alice to accompany him, and Alice was happy to do so. Low and behold, Nick Longworth was also going, and while on this trip overseas, they fall in love. When they return to Washington, Nick asks for Alice's hand in marriage.
But once they are married, things aren't easy for Alice and Nick. Nick was often drinking and even cheating on his wife, and Alice was unable to get pregnant. Lost in her marriage, Alice falls in love with William Borah, who is also caught in an unhappy marriage. They hide their love for several years until Alice gets pregnant. To save face, they lie about the true identity of who the father is of their daughter, Paulina.
Alice faced many tragedies in her life - her father passes away, her brother Teddy Jr unsuccessfully runs for office (losing to their fifth cousin and future president, FDR). So much happens to Alice, and AMERICAN PRINCESS showcases how this strong woman navigated her interesting life.
I don't even know where to start on this novel by Stephanie Marie Thornton. Through a captivating story, I learned so much about Alice Roosevelt, a woman I never knew anything about. Here was a woman who wanted nothing more than her father's attention, which is hard to do when he's the president of the United States. While Alice had such spirit, because of the time period, she had to take a back seat to a lot of what was going on. I received a history lesson through AMERICAN PRINCESS. This is a great historical fiction novel - pick it up!
SUMMARY
Alice may be the president's daughter, but she's nobody's darling. As bold as her signature color Alice Blue, the gum-chewing, cigarette-smoking, poker-playing First Daughter discovers that the only way for a woman to stand out in Washington is to make waves--oceans of them. With the canny sophistication of the savviest politician on the Hill, Alice uses her celebrity to her advantage, testing the limits of her power and the seductive thrill of political entanglements.
But Washington, DC is rife with heartaches and betrayals, and when Alice falls hard for a smooth-talking congressman it will take everything this rebel has to emerge triumphant and claim her place as an American icon. As Alice soldiers through the devastation of two world wars and brazens out a cutting feud with her famous Roosevelt cousins, it's no wonder everyone in the capital refers to her as the Other Washington Monument--and Alice intends to outlast them all.
---
What do you think about this review?
Comments
No comments posted.

Registered users may leave comments.
Log in or register now!