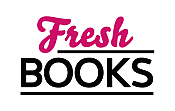 Start your holiday reads in November
"If the romance doesn't take your breath away, the suspense will!"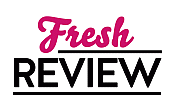 Reviewed by Monique Daoust
Posted March 17, 2019

To avoid further scandal after the death of her elderly husband, the Duke of Tremaine, Viola Cartwright sought refuge in her work at the hospital she founded. When Florian Lowell has to treat his brother Henry for the gunshot wound he suffered in a duel, Florian requests Viola's assistance. Henry's reputation as a rake precedes him, and Viola quickly understands why; Henry is a born seducer. But once bitten and twice shy, Viola is bent on resisting him, although she likes him a lot. However, the impending arrival of Robert, the new Duke of Tremaine, steers Viola's attention away from Henry. She knows that Robert wants to get his hands on the money she inherited and that he will do everything in his power to get it.
Ever since the first book in this fabulous series, I always fear that the newest installment couldn't possibly equal the previous one, and every time I am elated to be so woefully wrong. THE INFAMOUS DUCHESS stands entirely on its own, but reading THE ILLEGITIMATE DUKE beforehand will greatly enhance your enjoyment. I cannot fathom how Sophie Barnes manages to sustain such excitement, such freshness with each installment, but she does and in grand style. Ms. Barnes' exquisite attention to detail adds texture and substance to a divine romance, where wooing and courting reign supreme. Ms. Barnes' flowing and elegant prose, delightfully clever dialogues, superb character development, and multiple jaw-dropping plot twists contribute to making what I thought would be a great story a positively enthralling one.
Viola had intrigued me since she had been introduced, I was dying for her story, and it surpasses everything I had hoped for. How Viola and Henry get close filled me with joy; THE INFAMOUS DUCHESS is an incandescent slow burn that made this reader deliriously happy. Henry's and Viola's interactions are so ordinary, yet I was completely mesmerized because they are meaningful and propel the story forward. Henry oozes charm, and I fell in love with him much earlier than Viola did. He is utterly irresistible, and I just melted at the fact that he was amenable in pursuing a platonic friendship until she acknowledged her unmistakable attraction to him. Sophie Barnes has again written characters so engaging and so well matched that the romance nearly made me swoon!
Sophie Barnes' flair for creating the perfect atmosphere is extraordinary. While we bask in the sunny glow of Henry's and Viola's growing bond, the feeling of impending doom of Robert's black cloud hovers above and makes you dread the moment disaster will strike. Oh, the drama! Towards the end of the book, I was seriously worried that it would not end well, but it is the very last chapter that just slayed me - and please, please, do not peek! The glorious ending, the promise of what awaits us; how will I ever make it until the next book! THE INFAMOUS DUCHESS , and each book in the remarkable Diamonds in the Rough are treasures that should grace every historical romance reader's bookshelves.
SUMMARY
A woman with a shocking past…
Branded a money-hungry con artist for marrying the elderly Duke of Tremaine days before his death, Viola Cartwright has found refuge in her work at St. Agatha's Hospital. No one must know the painful reason behind her marriage. She steers clear of attachments—until Henry Lowell, heir to the Viscount Armswell, lands on her operating table after a duel. Charming and wickedly handsome, Lowell is one of London's most inveterate scoundrels. Yet he may not be all that he appears.
And the man who can promise a future filled with love…
Posing as an unrepentant rake has helped Lowell avoid women pursuing him only for his title. But now that duty has finally called on him to marry, he finds himself entranced by the mysterious, independent-minded Viola. Then her late husband's son returns from overseas, contesting Viola's inheritance. Lowell longs to help her and sets out to convince Viola that a strategic union may be the best way to save all she holds dear. But can he also persuade her to take a chance on love…?
---
What do you think about this review?
Comments
No comments posted.

Registered users may leave comments.
Log in or register now!