"Glorious and engrossing paranormal makes you feel like delicious human prey"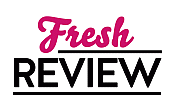 Reviewed by Make Kay
Posted March 7, 2019

Romance Paranormal | Fantasy Urban
WILD COUNTRY is another glorious entry in Anne Bishop's Others offshoot series, which goes by the mouthful of The World of the Others. Anne Bishop is one of my all-time favorite authors, up there with Patricia Briggs and Ilona Andrews. My lord, this woman makes my flesh crawl in a delightfully creepy way with each new Others book! WILD COUNTRY happens concurrently with events from ETCHED IN BONE from Bishop's The Others series, which is pretty cool to see from another perspective. WILD COUNTRY can be enjoyed on its own without requiring the reading of the books in the companion series.
This series follows the endlessly-fascinating shapeshifting Others. Some can shift between human and animal. Some can shift into smoke and drink blood a la vampires. And some are more elemental, like the embodiment of fire or tornados. I think much of my enjoyment of this series is how truly OTHER these beings are. I'm always in awe of how the author makes them feel so viscerally foreign. Like how they casually mention eating humans. Chills down my spine! It's fun, too, how humans are the bad guys here. Granted, there are good humans. But the vast majority of homo sapiens deserve every bad thing that happens to them, because they are greedy, malicious jerks. It's so satisfying when they get their comeuppance.
Humans recently tried to wipe out The Others, and got smacked down violently for it. After the annihilation, some small towns are being repopulated by selected humans and Others. Bennett is a small and remote town surrounded by wild country, where an intentional community is being set up to allow species to interact and live together. There's a human deputy, Jana, brought in to work under the Wolfgard sheriff. There's a vampiric guy based in Bennett whose job it is to help govern, and he injects some entertaining dispassion into the mix. There's such a charming diversity of characters to enjoy in Bennett and the connected towns. There's a snake introduced to the garden of Eden, however, who is (you guessed it) human.
Bishop continues to delight with this powerful and engaging fantasy world. WILD COUNTRY feels fresh and captivating. While I still miss Meg and Simon being the center of the Others storytelling universe, because they're my favorites, Jana is a great human "ingénue," naïve of interacting with the Others, who makes a great foil for all the good guys with fangs and claws in this book. As always with Bishop books, WILD COUNTRY is going on my keeper shelf, and will come out for periodic re-readings as I revel in the masterful paranormal world she's built.
SUMMARY
In this powerful and exciting fantasy set in the world of the New York Times bestselling Others series, humans and the shape-shifting Others will see whether they can live side by side...without destroying one another.
There are ghost towns in the world—places where the humans were annihilated in retaliation for the slaughter of the shape-shifting Others.
One of those places is Bennett, a town at the northern end of the Elder Hills—a town surrounded by the wild country. Now efforts are being made to resettle Bennett as a community where humans and Others live and work together. A young female police officer has been hired as the deputy to a Wolfgard sheriff. A deadly type of Other wants to run a human-style saloon. And a couple with four foster children—one of whom is a blood prophet—hope to find acceptance.
But as they reopen the stores and the professional offices and start to make lives for themselves, the town of Bennett attracts the attention of other humans looking for profit. And the arrival of the outlaw Blackstone Clan will either unite Others and humans...or bury them all.
---
What do you think about this review?
Comments
No comments posted.

Registered users may leave comments.
Log in or register now!