"This detective won't give up until justice is served!"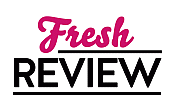 Reviewed by Teresa Cross
Posted March 7, 2019

THE GOOD DETECTIVE written by John McMahon is such a great novel I think that it would be a great start of a series! The main character, Detective P.T. Marsh, is one that you will love as he tries to do the right thing, loves to see justice, and tries hard to get to the bottom of the truth. A thriller that hits on some very sensitive matters and written tastefully, McMahon did an excellent job with making his characters seem real.
A detective well known around the department, P.T. Marsh was looked upon with a lot of respect from his fellow officers. Then his wife and son die in an accident, and it affects him in ways that sometimes clouds his decision to make smart choices. When he tries to help out a woman by confronting her boyfriend who likes to use her as a punching bag, he remembers leaving the guy very much alive. Later he is called to a murder scene only to find the same guy he confronts dead. Marsh starts to wonder if he remembered that night correctly and left the guy alive.
Then it seems like this case may be connected to a dead young black teenager that is found burned with a rope around his neck. P.T. Marsh hopes that he is not responsible for the death of the suspect in this boy's murder. With both cases unsolved and racial tension Marsh is determined to get to the bottom of this boy's death and uncovers years of secrets that others have had hidden for a while.
Marsh's novel is well written, covering the struggles of one detective who has his own life tragedies to overcome, but at the same time cannot stop getting justice for those that have been done wrong. THE GOOD DETECTIVE is a novel that I hope John McMahon continues as a series showing us more of P.T. Marsh.
SUMMARY
Introducing Detective P.T. Marsh in a swift and bruising debut where Elmore Leonard's staccato prose meets Greg Iles' Southern settings.
How can you solve a crime if you've killed the prime suspect?
Detective P.T. Marsh was a rising star on the police force of Mason Falls, Georgia--until his wife and young son died in an accident. Since that night, he's lost the ability to see the line between smart moves and disastrous decisions. Such as when he agrees to help out a woman by confronting her abusive boyfriend. When the next morning he gets called to the scene of his newest murder case, he is stunned to arrive at the house of the very man he beat up the night before. He could swear the guy was alive when he left, but can he be sure? What's certain is that his fingerprints are all over the crime scene.
The trouble is only beginning. When the dead body of a black teenager is found in a burned-out field with a portion of a blackened rope around his neck, P.T. realizes he might have killed the number-one suspect of this horrific crime.
Amid rising racial tension and media scrutiny, P.T. uncovers something sinister at the heart of the boy's murder--a conspiracy leading all the way back to the time of the Civil War. Risking everything to unravel the puzzle even as he fights his own personal demons, P.T. races headlong toward an incendiary and life-altering showdown.
---
What do you think about this review?
Comments
No comments posted.

Registered users may leave comments.
Log in or register now!