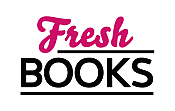 Celebrate June with Great Books!
"Politics make passionate bedfellows"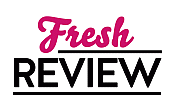 Reviewed by Monique Daoust
Posted March 6, 2019

The king and the queen are dead, winter is near, and Paris has become the city of death. But the League of the Scarlet Pimpernel has not given up on freeing the dauphin, Louis Charles. Tristan Chevalier, Robespierre's secretary, approved of the Revolution, for he has seen what the aristocrats are capable of, but he has recently started to question Robespierre's intentions. The League has been keeping an eye on Tristan, and when the occasion presents itself, they bring him in. Alexandra Martin, an English actress working in Paris and a consummate spy, uses her talents to charm Tristan into the Pimpernel's lair. What to do when being attracted to the enemy could cost you your life?
And after the three previous installments, I thought The Scarlet Chronicles couldn't get any better, and Shana Galen proves me wrong again! TO TEMPT A REBEL rivals the best espionage thrillers as Ms. Galen, with the aid of her exceptionally thorough research, recreates the chilling atmosphere of the French Revolution and the trepidation of eighteenth-century cloak and dagger. The cinematic descriptions highlight a gripping narrative, as Tristan reluctantly follows Alex through Paris to take part in a mission whose validity he initially rejects. Tristan is, without a doubt, Ms. Galen's most extraordinary character ever, and one easily forgets that he is but a literary creation. He is entirely justified in his hatred of the aristocracy, yet over time he becomes deeply conflicted as to how far he will go to exact revenge for the atrocities he has experienced. He believes in the values of the new republic, but not in Robespierre's methods, and I was pleased that, this time around, we get to see the revolutionaries' side.
TO TEMPT A REBEL is such a fantastic spy novel, that I could not fathom how the romance could be successfully integrated into this fabulous story. And it works, in spite of our main characters' vastly divergent views and doubts. Although it always escapes me that, even when time is of the essence, the couple can always manage a quickie. Still, this is a very minor quibble, because TO TEMPT A REBEL is another phenomenal story in what I consider Shana Galen's best series, do not miss it!
SUMMARY
He's a rebel…
It all began so well. When Tristan Chevalier joined the French revolutionaries to fight for brotherhood, equality, and liberty, he was full of hopes and dreams of what the revolution could accomplish. But after several years of serving as the bloodthirsty Robespierre's second, Tristan is having doubts. When Tristan tries to halt Robespierre's Reign of Terror, he inadvertently steps into a trap laid by the League of the Scarlet Pimpernel and orchestrated by the lovely Alexandra Martin. Tristan is no one's pawn, but he thinks by playing along, he might be able to give his superiors information leading to the capture of the League. He could end the Pimpernel's antics once and for all. There's just one problem—no matter how much Tristan despises Alexandra, he can't quite stop wanting her.
She has a cause.
Alexandra Martin is an Englishwoman who's has been playing the part of a French actress for years. It's a clever cover for her real role as a member of the League of the Scarlet Pimpernel. Alex usually works in the background, but when she manages to snare one of the most important men in Robespierre's government, she's risking it all. So begins a harrowing adventure where Alex's most vile enemy must become her most trusted ally. The fate of a young prince hangs in the balance as two clashing rebels discover enemies sometimes make the best lovers.
---
What do you think about this review?
Comments
No comments posted.

Registered users may leave comments.
Log in or register now!