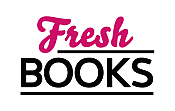 Finish off the year with great December reads
"New beginnings in a new world"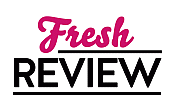 Reviewed by Monique Daoust
Posted March 4, 2019

Amish | Inspirational Romance | Romance
Ruth and Chandler had met while on a humanitarian mission in Columbia; they were out to change the world; they knew of the risks involved. But Ruth Neufeld had never envisioned being widowed at thirty with two young daughters. The Afghan hospital, where Chandler and his father both been worked, was bombed and both men declared dead. Ruth has nowhere to go, and Mabel—Ruth's mother-in-law—thought it preferable to have the men buried in Wisconsin; she has family there where they would both be welcome. Driftless Valley is a Black Bumper Mennonite community, entirely foreign to Irish-born Ruth, but it will do until she picks up the pieces of her life. Cranberry farmer Elam Albrecht has dreamed of a life of adventure, the life of his late cousin Chandler's, pretty wife and children included. At thirty-nine, for the first time in his life, Elam has found someone who makes him want to come out of his shell, and she obviously feels something for him. Ruth represents everything he's ever wanted, but where does that leave them when her husband comes back from the dead?
What intrigued me at first was the Mennonite context in relation to the plot which, however, does not play as large a part as I anticipated. I loved the environment, the cranberry farm, and the tight-knit community, where there was no shunning of the Englisch stranger. The rather sedate pace suits the melancholy tone, as the Neufeld widows try to come to grips with the tragedy. The characters are exceptionally nuanced, and Mabel was entirely different from what I had imagined her to be. Elam just broke my heart! He has worked hard all his life; he is a painfully shy introvert, terribly ill at ease around people. He is such a good man, but so alone and so lonely, it hurts.
HOW THE LIGHT GETS IN is written for the most part in the third person, and I loved the glimpses of Ruth's history told in a few letters and diary entries. It conferred much intimacy to the narrative while avoiding info dumps; Elam's and Chandler's stories occur as the story moves along; it all meshes seamlessly. The writing is crisp and clear, yet at times, of such evocative incandescence, it nearly takes your breath away. Although I was pleased with how it turned out, I resented the literary device used by the author. I felt I had been duped, and that the heartbreaking and extraordinarily moving story I had read was merely an excuse for a moralistic fable. I knew going in HOW THE LIGHT GETS IN that it was Christian Fiction; it's not the contents I disapprove of, it's the delivery. I found it offered profound insight into the institution of marriage, most of which seems to have gone by the wayside, but I did not expect to be deceived. Until the plot twist that angered me, I thought that HOW THE LIGHT GETS IN was unlike any "back from the dead" story I had ever read. It is riveting, sad and beautiful, with characters of unusual depth, and that kept me guessing and hoping until the revelation at the end. It might be a matter of preference and, unfortunately, it was not to my liking. In any case, be sure to read A Note from the Author; it is most enlightening.
SUMMARY
From the highly acclaimed author of The Outcast and The Alliance comes an engrossing novel about marriage and motherhood, loss and moving on.
When Ruth Neufeld's husband and father-in-law are killed working for a relief organization overseas, she travels to Wisconsin with her young daughters and mother-in-law Mabel to bury her husband. She hopes the Mennonite community will be a quiet place to grieve and piece together next steps.
Ruth and her family are welcomed by Elam, her husband's cousin, who invites them to stay at his cranberry farm through the harvest. Sifting through fields of berries and memories of a marriage that was broken long before her husband died, Ruth finds solace in the beauty of the land and healing through hard work and budding friendship. She also encounters the possibility of new love with Elam, whose gentle encouragement awakens hopes and dreams she thought she'd lost forever.
But an unexpected twist threatens to unseat the happy ending Ruth is about to write for herself. On the precipice of a fresh start and a new marriage, Ruth must make an impossible decision: which path to choose if her husband isn't dead after all.
---
What do you think about this review?
Comments
No comments posted.

Registered users may leave comments.
Log in or register now!