"The hunt for an elusive Nazi killer is on..."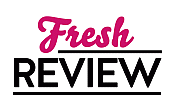 Reviewed by Magdalena Johansson
Posted February 28, 2019

Women's Fiction Historical | Suspense
THE HUNTRESS is the story about Nina Markova, an female Russian bomber pilot that has joined forces with Ian Graham an English journalist to hunt down a deadly Nazi murderess known as the Huntress. The Huntress managed to get away after several heinous deeds and both Nina and Ian have personal reasons for hunting her down. But how will they find someone they don't even know the name of or have a picture of? Meanwhile in Boston, Jordan McBride is getting to know the woman her father is planning to marry, a German widow who seems to be the perfect woman for Jordan's father, but there is something with her that makes Jordan uneasy...
The very first book I read by Kate Quinn was the great THE ALICE NETWORK and I've been looking forward to reading THE HUNTRESS for some time now. And let me tell you, this book is good really, really good. In my opinion, is it even better than THE ALICE NETWORK . There is just something really compelling with this story that made me so engrossed that I could hardly put it away. For one thing, it's a really thick book, and I'm actually not a big fan of books that are over 500 pages. Unless the author knows how to write a story that works all the way to the end. Kate Quinn knows definitely how to write a story that works all the way. There are three different storylines interwoven and all of them are equally interesting to follow. I also, want to add that Nina Markova is one of the best female characters I've ever read about. She's tough and deadly and she drives poor Ian mad, which is hilarious to read about amides all darkness.
THE HUNTRESS is the perfect book if you want to read and engrossing book about the hunt for an elusive Nazi killer.
SUMMARY
From the author of the New York Times and USA Today bestselling novel, THE ALICE NETWORK, comes another fascinating historical novel about a battle-haunted English journalist and a Russian female bomber pilot who join forces to track the Huntress, a Nazi war criminal gone to ground in America.
In the aftermath of war, the hunter becomes the hunted…
Bold and fearless, Nina Markova always dreamed of flying. When the Nazis attack the Soviet Union, she risks everything to join the legendary Night Witches, an all-female night bomber regiment wreaking havoc on the invading Germans. When she is stranded behind enemy lines, Nina becomes the prey of a lethal Nazi murderess known as the Huntress, and only Nina's bravery and cunning will keep her alive.
Transformed by the horrors he witnessed from Omaha Beach to the Nuremberg Trials, British war correspondent Ian Graham has become a Nazi hunter. Yet one target eludes him: a vicious predator known as the Huntress. To find her, the fierce, disciplined investigator joins forces with the only witness to escape the Huntress alive: the brazen, cocksure Nina. But a shared secret could derail their mission unless Ian and Nina force themselves to confront it.
Growing up in post-war Boston, seventeen-year-old Jordan McBride is determined to become a photographer. When her long-widowed father unexpectedly comes homes with a new fiancée, Jordan is thrilled. But there is something disconcerting about the soft-spoken German widow. Certain that danger is lurking, Jordan begins to delve into her new stepmother's past—only to discover that there are mysteries buried deep in her family . . . secrets that may threaten all Jordan holds dear.
In this immersive, heart-wrenching story, Kate Quinn illuminates the consequences of war on individual lives, and the price we pay to seek justice and truth.
---
What do you think about this review?
Comments
No comments posted.

Registered users may leave comments.
Log in or register now!