"He is only supposed to watch her back ... not fall hard for her."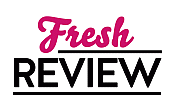 Reviewed by Annetta Sweetko
Posted February 25, 2019

What do you do when you have a sexy jaguar agent following you around, and you just know he's there to protect you? That's what Valerie Chambers is dealing with in YOU HAD ME A JAGUAR.
Howard Armstrong, having been taken down by Val during a training session for Enforcers, Guardians and JAG members, is intrigued by the sexy, feisty Enforcer. Little does he know he is about to receive orders that will have him up close and personal in ways he never expected. Val is traveling to take down a killer as part of her job, the last thing she needs is a darn, steel-muscled bodyguard.
YOU HAD ME AT JAGUAR will hold you from the first word to the very last. Val is a no-nonsense Enforcer who has her mind on a killer, and the last thing she expects is to fall for Howard. The romance between Howard and Val is fun to read. She is typical for an Enforcer, going it alone and does some sneaky things to ditch Howard and his partner. But, Howard was a former Enforcer, so he knows a few tricks too, and is not far behind the stealthy little jaguar.
Here I think I will add a little information, for those new to Ms. Spears jaguars, on the different branches of the jaguar police. Enforcers are the executioners of rogue or crazed shifters; Guardians provide aid for injured jaguars; and the JAG go after rogues and sometimes humans who are dealing with jaguars and send them to jail. They also have another branch which is Howard's, called the United Shifter Force and their job is to take care of jaguars and wolves who are in trouble or creating trouble. In YOU HAD ME AT JAGUAR we get to see all these groups and watch as they work together, sometimes not quite happily.
The action is as always very good, with a number of twists that are completely unexpected including dealing with the human girlfriend of the bad guy (Benny) that Val is chasing, the human detective (Rowdy Sanderson) who knows about jaguars and was on Benny's trail too. With this book, we get to see the wolves and jaguars working together as they find that Val's parents (who are still Enforcers) are in the search for a drug-dealing jaguar and he and Benny have some things in common.
You want action, steamy and sweet romance, dialogue that is fun and funny and amazing descriptions of the jungle of Belize that make you feel like you are there then get your hands on YOU HAD ME AT JAGUAR.
SUMMARY
They're not the only ones on the prowl...but they're the most dangerous...
The United Shifter Force gives jaguar agent Howard Armstrong an impossible task—to protect fierce she-jaguar Valerie Chambers, when the last thing she wants is protecting. They're going international to take down a killer and he can guard Valerie all day long. But guard his heart? He doesn't stand a chance.
---
What do you think about this review?
Comments
No comments posted.

Registered users may leave comments.
Log in or register now!