"Return to White Bear, Alaska for Claiming the White Bear!"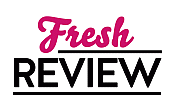 Reviewed by Kim Roller
Posted February 20, 2019

She's in trouble and needs her ex-boyfriend's help. He's been in love with her for years and always hoped she'd return. Can they reclaim the love they shared, or will a family feud, the death of her brother and a custody battle come between them?
CLAIMING THE WHITE BEAR brings together a long-separated couple back together. It's filled with passionate love scenes and doubt about whether families can be healed. A long separation can be picked up right where it left off that you don't know what you're missing until you have it again. Terry Spear throws in a little humor and suspense along with a lot of passion.
I'm looking forward to more of the White Bear series and which of the cousins will be next, the one who helps run the family bar, the one who's a state trooper, or the one who's the bush pilot. Can't wait to find out and also get caught up with the first book in the series, LOVING THE WHITE BEAR, which is about Edward's twin brother.
SUMMARY
A Romeo-Juliet type family feud, polar bear style, tore them apart; can they find true love again?
It's nearly Christmas, no tours on the schedule for Edward MacMathan and his brother and so they're working in their uncle and aunt's tavern when the love of Edward's life returns with two young boys in tow, and they look a lot like him when he and Rob were that age. Robyn Conibear is in trouble and she's fled her deceased mate's sleuth to keep his parents from taking custody of her and Edward's sons.
Can she and Edward renew the love they had for each other despite the six years that have passed? Or will her return only cause more grief between her family and his as the hostilities renew?
But Edward is the boys' true father and she wants to be with him no matter what. Likewise, Edward is determined to protect her and the boys, both from her former mate's sleuth and her own, and take up where the two of them had left off.
Excerpt
Edward MacMathan has just waited on Robyn Conibear at his aunt and uncle's restaurant in White Bear, Alaska, the woman he'd fallen in love with some years ago, and now she's returned with two little boys to his hometown and stirred up him and his family all over again.

"Who's the woman and kids?" Uncle Ned asked, setting another couple of plates on top of the counter for pickup, his hair and beard white.

They always told him he should be Santa Claus for Christmas and he always said he would be, once Rob's kids were older.

"Someone from out of town. She had car trouble. I'm calling Joe to pick up her vehicle and take care of it. And yes, they're some of our kind." Edward didn't know why he didn't just flat out say who she was. He guessed he was worried his family might be upset with her for leaving him, but they knew the reason too.

Uncle Ned smiled.

"She's got kids. Sheesh." Edward couldn't believe his uncle was even pushing to get him hitched. But when his aunt and uncle couldn't get their own three boys married off, they'd been eager to see Rob and Edward mated. Rob and Edward's parents had been killed in an avalanche and they'd adopted the boys to raise alongside their cousins. They had hoped Rob and Edward would provide them with grandchildren, well, great nieces or nephews, but they considered them their grandchildren. Now that Rob had twins, Edward thought they would be satisfied. But no, their aunt and uncle loved them so much, they wanted more.

"You chased off the Wright brothers to give them seats so you could still wait on the woman and her kids." Uncle Ned loaded a couple of more platters on the counter, while Edward tried to contact Joe on his cell.

"They had to walk some distance into town, and they were half frozen. They needed a seat next to the fire," Edward said. Then Joe answered the phone. "Hey, Joe, I've got a job for you." Edward told him what had happened.

"Okay, I'll be right over."

"Thanks, Joe." Edward entered the kitchen and made up three steaming mugs of hot chocolate topped with twice the whipped cream they usually added.

Aunt Genevieve had returned to the kitchen while Alicia and Rob were finishing their meal, the babies in their carriers sound asleep. His aunt was studying Edward. "The hot chocolates are for someone special?" She arched a brow.

He explained what had happened again.

His aunt looked out from the kitchen to see what the woman looked like. His aunt's eyes widened, and she tsked. "Robyn Conibear? She has a mate?"

"That usually comes with the territory when you've got a couple of kids." Edward gave his aunt a kiss on the cheek and with the tray of hot chocolates, papers to color on, and crayons, he headed back to Robyn's table. He set the whipped cream-topped mugs on the table. "Here you go, boys." He gave them each the packages of crayons and the coloring pages. They eagerly took them. Their mom helped Garrett open his package, and Edward helped Bryan. "Did you decide what you want to eat?"

"We'll have the hot chicken soup, hamburgers, and french fries."

"Okay, got it. Joe, the tow truck operator, is coming over and will talk—" The door opened and Edward glanced to see who it was. Joe. He was always completely dependable. Edward waved to him and he waved back and headed for their table. "That's Joe Cavender. He's an honest guy and he'll figure out what's wrong with the pickup, no problem."

"Thanks for everything."

"You bet. I'll just put this order in and get the hot soup out to you right away."

Joe joined them and began talking to Robyn. Edward returned to the kitchen to fill up bowls with chicken soup. His aunt just shook her head. "Do you know how many times you've come in the kitchen to help serve up anything to customers? Never."

"She and the boys are half frozen."

"Uh-huh. And she's a former girlfriend." Aunt Genevieve peered over the ledge to see what Robyn looked like. Then she smiled. "Well."

"What's that supposed to mean?" Edward lifted the tray of bowls of soup.

"She's still a looker and the boys are cute." Aunt Genevieve frowned. "They look a lot like you and your brother at around that age."

"She's still mated." Edward carried the tray to Robyn's table.

Joe inclined his head to Edward on the way out of the restaurant.

Ben and Rob were leaning against a post, arms folded across their chests as they watched Edward leave off the bowls of soup at Robyn's table and head back to the counter. He walked right past his brother and cousin to grab another tray, except this time to deliver to another table. He was trying to ignore Ben and his brother, but they followed him to the kitchen to pick up more meal orders.

"Who is she?" Ben asked.

"She's one of us. Robyn Conibear." Edward repeated what had happened.

Both Ben and Rob swung their heads around to get a better look at her. "Hell," Rob said.

"He made the Wright brothers move from their table," Ben said.

"He fixed them hot cocoa with mountains of whipped cream," Rob agreed.

"And bowls of hot chicken soup," Ben added.

"And she has two kids. Which means she has a mate. Either of you would have done the same for her, if you'd seen how cold she was when she first arrived," Edward reminded them. He glanced at the table where Alicia had been sitting, but realized she was leaving, and Aunt Genevieve was carrying out one of the sleeping babies, while Alicia had the other.

"So, Joe's going to tow her truck into town for her?" Rob asked, grabbing another platter.

"Yeah." Edward suspected that everyone was going to hear about his helping the woman and her kids out and it would be the talk of all of White Bear. Well, as far as the shifter population went. Especially since she'd been an old flame of his.
---
What do you think about this review?
Comments
No comments posted.

Registered users may leave comments.
Log in or register now!