"A tangled tale of family chaos mixed with murder most foul!"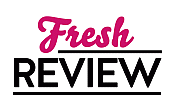 Reviewed by Miranda Owen
Posted February 13, 2019

Mystery Cozy | Mystery Pet Lovers | Mystery Culinary
MURDER, SHE MEOWED is the seventh book in Liz Mugavero's Pawsitively Organic cozy mystery series. The backdrop to this mystery is Kristan "Stan" Connor's upcoming wedding and the battle with her well-intentioned yet overbearing family over wedding stuff. One of the mini battles is with her sister over the bachelorette party. Stan's sister is determined to get her the traditional stripper- infused party, while Stan couldn't care less. It's particularly unfortunate when the stripper in question is discovered murdered at the party. Liz Mugavero tells a story that perfectly captures the fun smalltown dynamic - the good, the bad, and the ugly. Nikki, Stan's visiting friend, provides a great sounding board and source of comfort and support as Stan deals with family nonsense while trying to unmask a killer. There is a great degree of danger throughout this story, but Liz Mugavero relieves the tension with friends and cute pets.
Perry Puck is a friendly young man with no enemies that he knows of. It comes as a surprise to Stan that he was supposed to be a stripper at her unwanted bachelorette party and that he was murdered. Stan comes to find out that many people may have had a reason to harm him for reasons beyond his control - his inheritance or his natural good looks. Either way, it amounts to jealousy as a likely motive for murder. Liz Mugavero does a good job of balancing the suspense and thrills with the fun elements typical of a good cozy mystery. I also like how Stan speaks up on behalf of the victim and the unfairness of his death, as well as the way the community comes together to help her in her investigation and with her wedding.
MURDER, SHE MEOWED is a tangled tale of family chaos mixed with murder most foul. Stan is one of my favorite female amateur sleuths because she's realistically flawed yet entertaining to read about. Family is a huge theme in this mystery - for most of the main characters. Trying to decipher family dynamics in order to get to the truth is frustrating for Stan at times, but she perseveres. The murder victim's family also serves as an interesting contrast to Stan's own family. I look forward to reading Liz Mugavero's next mystery.
SUMMARY
Kristan "Stan" Connor loves concocting tasty organic treats for dogs and cats—and she also loves her fiancé, pub owner Jake McGee. But she's not so enthusiastic about finding a dead body at her own bachelorette party . . .
Stan and Jake's wedding will soon take place on the town green in Frog Ledge, Connecticut, followed by a reception at their beloved Irish pub filled with friends, family, and their four favorite canine companions. Stan just has to endure the traditional girls' night out first. Male strippers jumping out of gigantic cakes aren't her preferred entertainment. But the hired hottie never gets around to taking it all off . . . because someone takes him out first with one of Stan's kitchen knives. A heartbroken Stan recognizes the victim as one of the delivery men from the local farm—who must have been moonlighting for some extra cash. Now the guest list has turned into a suspect list—and Stan's making a vow to find the killer . . .
---
What do you think about this review?
Comments
No comments posted.

Registered users may leave comments.
Log in or register now!