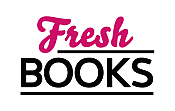 Finish off the year with great December reads
"Ottowa is a happy hunting ground for young parkour runners"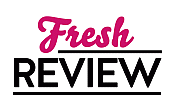 Reviewed by Clare O'Beara
Posted February 11, 2019

Young Adult Contemporary | Young Adult Sports
This tense, fast-paced tale of delinquency, rivalry and teamwork will amaze and amuse young adults everywhere. FREERUNNER is the story of Patrick, also called Tricky, in Ottawa. He gets into trouble at the mall. Yes, that kind of trouble. While trying to escape from security guards and police, he shows a talent for running and crossing obstacles. So -- inevitably he is caught -- the cop, Constable Jack, offers him a chance. If he learns to run parkour, he stays free.
Parkour is the term for running over city obstacles, vaulting, hopping, rolling, without getting hurt. You've probably seen it on TV in stunts, and 'epic fails' in silly clips. Get it right and suddenly the young lad is an athlete. Training has its downsides -- a well-off lad Jayden who's been doing it longer and resents the intruder. But parkour definitely has a good side, in the form of smart, skilled girl gymnast and runner, Parker.
Kids will read this book and be inspired. The author David Trifunov has been an award-winning journalist, and has written two other books of sport and challenge for young adult readers, called Ice Time and Snow Soccer. While FREERUNNER is novella length, it focuses on Tricky and his newfound sport and classmates rather than diverge into other areas. Have fun.
SUMMARY
Fourteen-year-old Patrick and his mother leave their small town for Ottawa, where Patrick quickly becomes frustrated at his new-kid status. Out of boredom, he steals a pair of headphones from the Rideau Centre, and tries to run, climb and jump his way out of trouble when he is caught. To his surprise, the police officer, Constable Jack, is willing to get the charges dropped — on one condition: Patrick has to train with him in parkour, or freerunning, for twelve weeks.
Since he's behind his teammates, Patrick trains extra hard and finds that he has a talent for parkour — and that, maybe, he belongs in the city. He also finds a crush, Parker, who has a background in gymnastics, and a rival, Jayden, who has a bad attitude. Both boys become determined to outdo one another and win Parker's heart. When the tension between them reaches new heights, Constable Jack surprises Patrick again: He won't punish the boys, and they'll settle the score in a competition. But they aren't just fighting for the prize for best individual — there's also the prize for best club at stake. That means Patrick and Jayden will have to learn to work together.
Freerunner is David Trifunov's latest story exploring jealousy, status and self-esteem on and off the play area.
---
What do you think about this review?
Comments
No comments posted.

Registered users may leave comments.
Log in or register now!