"Palm Beach is no vacation for society dame"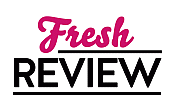 Reviewed by Andrea Johnson
Posted February 10, 2019

It was wonderful to begin reading A PALM BEACH WIFE on a day that was cold and dreary, forecast to go from all-day rain to overnight snow. On a day like that, I welcomed the escape to the tony Floridian world where people "divide their summers between Greenwich, Aspen, and the Hamptons."
Everything in this novel radiates warmth: the rubies hanging off charity dames, the ticking hoods of Maserati, the sun-soaked tennis courts.
So too: the flush of Faith Harrison's face when her husband tells her they've lost everything, the hot boozy breath of trophy wives standing too close, the ballroom lighting that suddenly transforms into a probing spotlight.
Why Edward has decided to share this news at a black-tie gala is beyond Faith and me, but it certainly is dramatic.
What happens when you lose all buying power in a social circle that values clout over all else? Do you put up as collateral your successful high-end resale store? Or do you cling to it and watch your husband dig out of this hole by himself?
Now consider: it isn't just you and your social standing at stake, but also that of your daughter. Like all Palm Beach mothers, Faith has pushed Katherine "toward the best colleges in the northeast, the caveat [being] that [she] would come home, sport a mild tan, marry well, and be on as many committees as time allows -- factoring in tennis, golf, shopping, then lunch on the Avenue."
This is Faith's dilemma. It provides ample opportunity for displays of conspicuous consumption though less for self-reflection.
To my taste, some of the tossed-off references to obscene wealth landed flat: the Mar-a-Lago lunches; the paid-for grad school in Manhattan; the love of housekeeper Inez who Faith considers "a confidante and family friend." Right.
But there is always some degree of fantasy to the best romance novels. Susannah Marren's intimate scenes stole the show. It takes some real skill to write decent sweet nothings, and she pulls it off.
And there are glimpses of depth here: as Faith clings to her position in Palm Beach society, her daughter questions whether she really wants to fall in step behind her.
So, read A PALM BEACH WIFE for warmth, not light.
SUMMARY
For readers of Elin Hilderbrand, a delicious and irresistible commercial novel set among the high society galas and gossip of Palm Beach.
Amid the glamour and galas and parties of Palm Beach, Faith knows that image often counts as much if not more than reality. She glides effortlessly among the highest of the high society so perfectly that you would never suspect she wasn't born to this. But it wasn't always so; though she hides it well, Faith has fought hard for the wonderful life she has, for her loving, successful husband, for her daughter's future. In this town of secrets and gossip and rumors, Faith has kept a desperate grip on everything she holds so dear, built from so little. And yet even she—the only one who knows just how far she has to fall—never suspects from which direction, or how many directions all at once, betrayal will come.
---
What do you think about this review?
Comments
No comments posted.

Registered users may leave comments.
Log in or register now!