"Some secrets just won't stay buried...."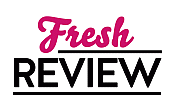 Reviewed by Debbie Wiley
Posted January 19, 2019

Mystery Cozy | Mystery Culinary
Jules Capshaw and the rest of the staff at Torte are gearing up to reveal the successful conclusion of their beautiful renovation and expansion of the bakeshop. The town of Ashland is in need of some good news as many of the local employees are up in arms over the lack of affordable housing and several individuals in town are vying for a rundown lot in a choice area of town. Meanwhile, her mom and the Professor are house hunting and want Jules' opinion on a particular home. Jules and her mom plan a picnic away from the bakeshop, only to have Jules witness two girls uncovering a skull. Now a long-ago murder is haunting the town of Ashland... but is that past death what leads to another murder?
LIVE AND LET PIE is the ninth book in the Bakeshop Mystery series. Ellie Alexander is adding some additional characters to the story line to coincide with Torte's expansion, making LIVE AND LET PIE an easy place to jump into the series for new readers. There is an ongoing thread involving Jules and her conflicted emotions regarding her husband, Carlos, but it's not a central part of this particular book, so the back history provided is sufficient.
The recipes featured at Torte always make my mouth water, but Ellie Alexander outdid herself in LIVE AND LET PIE. I can practically taste the fluffernutter sandwich, and I suspect I will be experimenting with this delectable sounding treat in the near future! I like that Ellie Alexander also gives us a sense of history behind some of the foods, even as she shows us much that goes on behind the scenes in a bakery. The cheese tea had me squinting a bit until Sequoia described it further and now even I'm tempted to give it a try.
Ellie Alexander continues to provide readers with intriguing mysteries and mouthwatering foods as LIVE AND LET PIE is another hit! I love that we get to dig into some of the past histories of Ashland even as we get some insight into current social issues affecting this Shakespearean themed town. If you love cozy mysteries with yummy recipes and well-developed characters, then look no further than LIVE AND LET PIE and the Bakeshop Mystery series.
SUMMARY
Ellie Alexander's Live and Let Pie is the most delicious installment yet in the fantastic Bakeshop Mysteries set in Ashland, OR!
Life is sweet once you step into Torte, everybody's favorite small-town bakeshop. But what happens when it becomes the scene of a crime?
The heat is on for pastry chef, family business operator, and unlikely sleuth Jules Capshaw. Just when she thought she could enjoy some time away from the kitchen, Jules manages to discover a skull during a picnic by the lake. As if unearthing remains that may be connected to a missing-persons case from the 1960s isn't enough on her plate, Jules must contend with the unsolved matter of her own marriage while her estranged husband Carlos sails the open seas, awaiting a verdict. Then there's Jules's bitter landlord Edgar, who is intent on making a sweet deal on a vacant lot down the block from Torte—until he turns up dead. If only Jules could find a recipe that would let her bake her cake and eat it, too…
---
What do you think about this review?
Comments
No comments posted.

Registered users may leave comments.
Log in or register now!