"Tortured princess throws off her obscurity to lead her new homeland"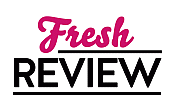 Reviewed by Make Kay
Posted January 9, 2019

Fantasy | Fantasy Magical Realism
Book three in the Chronicles of Dasnaria series is WARRIOR OF THE WORLD by fantasy and romance author Jeffe Kennedy. This is a series that should be read in order. If you're just starting out in the series, be warned that book 1, PRISONER OF THE CROWN is pretty brutal. It's a dark fantasy detailing the degradation and despair of a royal princess, Ivariel, who was raised in the imperial seraglio and bartered to be the wife of a psychopath. The brutalized princess fled to another kingdom where she fell in love in EXILE OF THE SEAS. WARRIOR OF THE WORLD can be described as a conclusion of Ivariel's story, but another book in the Another reviewer recently mentioned on social media that Kennedy describes WARRIOR OF THE WORLD as a wrap up to Ivariel's story with another book in the Chronicles of Dasnaria to come that ties all loose ends together.
I loved the emerging agency of Ivariel in book two, and it's here again in WARRIOR OF THE WORLD. Ivariel truly blossoms into a kick-butt heroine she didn't realize she's capable of becoming. There's a continued romance here, but the main kernel of the book is not Ivariel and her lover Ochieng, but rather Ivariel herself, standing on her own two feet. It's empowering, and just what 2018 needed, in my opinion.
In book three, Ivariel emerges from her relative isolation in a small village in Nyambura where she had fled in the previous book. She rises up to lead the Nyamburans as they fight to protect their kingdom from outsiders threatening their way of life and their very existence. Ivariel makes an awesome Joan of Arc character, and I cheered for her every step of the way! There is plenty of action to be had, with warring magic and majestic battling elephants. Kennedy's WARRIOR OF THE WORLD is a satisfying conclusion to the story of a young woman emerging from the chrysalis of her captivity into flight on a kingdoms-wide stage.
SUMMARY
CHRONICLES OF DASNARIA
Just beyond the reach of the Twelve Kingdoms, avarice, violence, strategy, and revenge clash around a survivor who could upset the balance of power all across the map . . .
Once Ivariel thought elephants were fairy tales to amuse children. But her ice-encased childhood in Dasnaria's imperial seraglio was lacking in freedom and justice.. With a new name and an assumed identity as a warrior priestess of Danu, the woman once called Princess Jenna is now a fraud and a fugitive. But as she learns the ways of the beasts and hones new uses for her dancer's strength, she moves one day further from the memory of her brutal husband. Safe in hot, healing Nyambura, Ivariel holds a good man at arm's length and trains for the day she'll be hunted again.
She knows it's coming. She's not truly safe, not when her mind clouds with killing rage at unpredictable moments. Not when patient Ochieng's dreams of a family frighten her to her bones. But it still comes as a shock to Ivariel when long-peaceful Nyambura comes under attack. Until her new people look to their warrior priestess and her elephants to lead them . . .
---
What do you think about this review?
Comments
No comments posted.

Registered users may leave comments.
Log in or register now!