"Two women, one choice... a thrilling mystery to keep you guessing."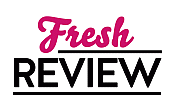 Reviewed by Sharon Salituro
Posted January 9, 2019

Trish had the best life. A banking heiress, she was given quite a bit of money from her father and has been married to James for fifteen years. The only things she feels is missing is a baby. Trish and James have discussed different options, like adoption or using a surrogate, but she wants to have a baby herself.
While Trish has been occupied by getting pregnant, James has taken a mistress, a woman named Laurel. Unfortunately for Trish, Laurel gets pregnant. Deciding to come clean to his wife, James thinks Trish should meet Laurel and their daughter, Annie. Thinking James had hired Laurel to be their surrogate, she is shocked to find out the truth: that James wants a divorce so he can be with Laurel and Annie.
Trish makes it clear that she doesn't want to lose James, making his decision harder to make. Additionally, Trish finds herself in a terrible financial situation: James has been lying about his own income, and her father has fled the country and spent all of their money as well. After a difficult birth, Laurel is sick and has no idea what is going on. But when Annie goes missing, no one knows what to think... Did Trish take the baby, to fulfill her dream of being a mother? Did James take Annie to be with his wife? Only time will tell.
I WILL NEVER LEAVE YOU by S.M.Thayer kept me questioning all the way to the last page. The way that Thayer had the three main characters interact was fabulous. While James was torn between two women, both of them knew what they wanted and nothing would change their minds. Thayer makes you wonder which one of these three is really the nut case. In my opinion, they all are! Thayer makes you feel that one of them at times is sane but then all of a sudden you really start to wonder. A thrilling mystery to keep you guessing...
SUMMARY
All they want is a babyóand theyíll do anything to have one.
Banking heiress Trish and her husband, James, seem to have it all, from a lavish lifestyle to a historic mansion in the nationís capital. All thatís missing from their privileged life is a baby.
So when Trish sees Anne Elise for the first time, itís no surprise that she falls deeply in love. Thereís just one problem: Trish isnít the mother. The baby belongs to Laurel, Jamesís young mistress. And James and Laurel want the wife out of the picture.
When Trish becomes perversely obsessed with making Laurelís baby her own, the lovers come up with a wicked plan to end Jamesís marriage that quickly goes awry. As the love triangle becomes more and more dangerous, how far is each of them willing to go to get what they want?
---
What do you think about this review?
Comments
No comments posted.

Registered users may leave comments.
Log in or register now!