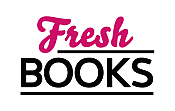 Celebrate June with Great Books!
"The amazing next chapter from the Dark Protectors!"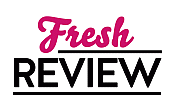 Reviewed by Annetta Sweetko
Posted January 8, 2019

Mercy O'Malley has a job to do but, it is one she has no desire to do. Instead of killing Logan Kyllwood, she decides to kidnap him. So why is it that she finds herself in this particular DEMON'S MERCY when she is the one in charge?
Logan is letting out a bit of steam at a pub, he is about to complete a process that just might end his life. He is to become one of the Seven, a group dedicated to protection from evil. But when a sexy little Fey tries to kidnap him, Logan needs to find out all the answers, go through the ritual, and save the world... not fall in love.
DEMON'S MERCY is a fantastic read. Author Rebecca Zanetti brings her readers back to her "Seven" with Logan's story. We were introduced to them in VAMPIRE'S FAITH and this one continues down the same exciting new path, while still a continuation of her Dark Protectors series. I say new because even though we do get to meet again some of the other characters from her Dark Protectors series, these guys are are heading down a new route as protectors.
Logan is a long-running character in Ms. Zanetti's books. Readers watched him and Garrett, closer than brothers, grow up, get in mischief, and help save the world. I wasn't surprised that Logan would be drawn into the Seven world; he has always been fiercely protective of family and friends. This is definitely Logan's time to shine, be seen, understood, and fall in love. Of course, nothing is simple for the vampire-demon; not the life he has lived, the future being presented to him, nor falling for the spirited Mercy.
Mercy started out a little stiff and a bit self-righteous, but we soon see the real girl who at times was a bit of a pain. She was so sure what she believed was right that it took almost everything I had to not yell at the book and say "Let it go!" The dialogue with its usual snarky back-and- forths is here, and she and Logan get into a few heartfelt moments that have readers wondering if Ms. Zanetti hadn't picked the wrong girl for Logan. But, have faith, she knows what she is doing because when push comes to shove, Mercy is right by Logan's side.
If you love a sexy vampire-demon, a strong-willed Fey, an intriguing romance with a sweet and sexy side, action, drama, surprises, and twists that seem to come out of nowhere and everywhere then you will love DEMON'S MERCY.
SUMMARY
Mercy O'Malley hates killing people. So when she's assigned to take out Vampire-Demon Logan Kyllwood, she lures him to a seedy bar in Scotland, then decides to kidnap him instead. How can she cold-bloodedly end all that heat, those green eyes, that ripped body?
Unfortunately for Mercy, attempted murder and kidnapping are just foreplay for the Kyllwood brothers. Logan may be the youngest of the bunch, but death and violence are already a way of life. Now he's ready to complete a painful, terrifying ritual to become one of the Seven, dedicated to protecting this world from the most dangerous evil it's ever known. But first he has to deal with a blackmailing Fey, a ransom demand and his own pounding need for the last female he ever should have fallen for . . .
---
What do you think about this review?
Comments
No comments posted.

Registered users may leave comments.
Log in or register now!