"Unexpected twists to this amazing finale"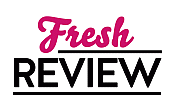 Reviewed by Annetta Sweetko
Posted January 5, 2019

Cheyenne Liles has watched her friends find their mates, but now this veterinarian is feeling very left out. She knows soon she will have to leave the Talon Pack, because as a human she is not an asset to the wolves, lions, and magic weavers. Cheyenne's world will soon be FOREVER BROKEN when the war pulls her into a life-changing situation no one expected.
Max Brentwood, survived his Alpha's reign but is physically damaged by the war with the Aspen Pack and not the same, smiling, laughing brother that kept the spirits of those around him up. His future is suddenly thrust upon him when Cheyenne's very life is threatened and the couple miraculously become mates. Nothing is simple in these times as the Moon Goddess has her own plans for this couple. Will they learn to love each other or will the crazed Alpha of the Aspen pack manage to destroy everything first.
FOREVER BROKEN really broke my heart as it is the finale of this particular series. (Though the author Carrie Ann Ryan has hinted that more paranormal offerings just might be in the future.) This book takes a lot of twists and totally unexpected turns as Ms. Ryan weaves her way toward a surprising final battle.
I loved Max throughout the series and was totally bummed about his losing a portion of his arm and nearly dying by the knife-wielding crazy during one of the battles. He mended and was making a comeback to the old Max when he learns of the danger to Cheyenne. With her help, he makes it back all the way. Cheyenne always seemed self-reliant but in this book, we get to know her better as the smart, strong woman who knows to lean on someone stronger is okay. She wants to find a place with her friends and finds family, acceptance, and love. And isn't that exactly what everyone is searching for?
FOREVER BROKEN might be the end of a series, but it is an amazing read. You will find in these pages a battle of good vs. evil, love that only grows, a sweet yet steamy romance building and a group of people that will be missed. There should be no sadness when you finish FOREVER BROKEN but a wholehearted celebration!
SUMMARY
In the finale to the award-winning Talon Pack series from NYT bestselling author Carrie Ann Ryan sets, the final Brentwood must find his mate as the war with the Aspens comes to a close.
Cheyenne Liles has watched all of her friends mate into the Talon Pack and have their lives changed forever, one by one. She's stood back, helpless to assist in the war with a rival Pack. But just when she thinks her time with the Talons is over and believes she should move on with her human life, the Aspen Pack Alpha takes matters into his own hands, altering her fate far more than a single mate mark ever could.
Max Brentwood used to be the smiling one, the only Brentwood who was somehow able to save his soul during the last Alpha's reign. But his life was irrevocably changed one fateful day on the battlefield, and he was never the same again. Suddenly, Max is forced to face his future and make a choice when Cheyenne comes into danger: let fate decide, or watch his world crumble around him.
The shifters of this world have fought demons, humans, and themselves. Now, it's time to find out who they truly are as the war between the Packs ends, and the moon goddess finally takes a stand.
---
What do you think about this review?
Comments
No comments posted.

Registered users may leave comments.
Log in or register now!