"A unique second-chance love story set in Paris..."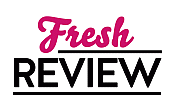 Reviewed by Danielle Dresser
Posted January 3, 2019

Loosely based on Eugene Onegin by Pushkin, IN PARIS WITH YOU by Clementine Beauvais (translated from French by Sam Taylor) is a second-chance love story of sorts, with a heartbreaking and enlightening meeting between two people who knew each other long ago... Will this chance encounter lead to something more?
Ten years ago, Eugene and Tatiana met when Eugene was visiting his friends, Lensky and Olga. Olga's younger sister, Tatiana, is immediately smitten with Eugene, who is a few years older, incredibly cool, and very handsome. Eugene initially finds Tatiana annoying and too young. Even when a tragedy affects both of them, Eugene is still cold and unfeeling toward Tatiana, and she never forgets his cruel behavior...
So when Eugene and Tatiana see each other on the metro in Paris ten years later, they are both surprised and intrigued by each other. Tatiana, now studying to get her Ph.D. in art history, has grown into an interesting and quirky young woman. Eugene is still slow to reveal his feelings, but he has matured, and he's immediately taken with Tatiana. But will the tragic events of their past prevent them from finally being together?
IN PARIS WITH YOU by Clementine Beauvais is a unique second-chance love story. Told completely in verse, it took me a while to fully get into the story. Once I was used to it, I enjoyed the cadence and writing style, which made it a quick read. Tatiana was an eccentric and fun character, but at times it felt like she was still a teenager, even in the present-day storyline. Eugene was a tough character to become fully invested in - his harsh actions as a teenager were difficult to understand, and when he's an adult, he becomes almost obsessed with Tatiana. These things aside, I did like the overall story as well as reading in a form I normally do not. I found that I wanted to know what happened, and while the ending was unexpected and will no doubt be polarizing, I thought it made sense and was well done.
SUMMARY
For fans of Eleanor & Park and Emergency Contact comes a sweeping romance about the love that got away.
Eugene and Tatiana could have fallen in love, if things had gone differently. If they had tried to really know each other, if it had just been them, and not the others. But that was years ago and time has found them far apart, leading separate lives.
Until they meet again in Paris.
What really happened back then? And now? Could they ever be together again, after everything?
---
What do you think about this review?
Comments
No comments posted.

Registered users may leave comments.
Log in or register now!