"Family secrets, deaths, and unexplained questions make for a great thriller!"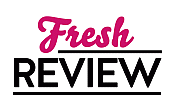 Reviewed by Teresa Cross
Posted January 3, 2019

Women's Fiction Contemporary | Thriller Psychological
THE AU PAIR by Emma Rous is by far one of the best psychological thrillers I have read with all the unexpected shocks that one will come across in each chapter. This novel is one that is not easily predictable which is one thing I love about being surprised at the end. It makes for an amazing storyline when the author can catch you off guard like that. This is one I highly recommend!
Seraphine and Danny Mayes are twins that were born at home to a loving mother and father. No one saw it coming when shortly after the babies' birth their mother threw herself off a cliff leaving the town to believe something was not right with the family. Years later, Seraphine is an adult and recently lost her father. As she goes through his belongings she finds a picture of the family, taken right after her and her brother's birth. The only thing is there is only one baby in the picture. Her questions bring up secrets that she painfully finds out about her family. Sometimes what we grow up to believe is the truth, turns out to be something totally different.
This novel will stick with you days after finishing it. Emma Rous captures her readers from the very beginning and taking them down the characters' memory lane that leaves you shocked. The story is told from the present and the past helping you to piece together clues. THE AU PAIR is a novel to put on the list to read this year!
SUMMARY
If V. C. Andrews and Kate Morton had a literary love child, Emma Rous' The Au Pair would be it.
Seraphine Mayes and her twin brother, Danny, were born in the middle of summer at their family's estate on the Norfolk coast. Within hours of their birth, their mother threw herself from the cliffs, the au pair fled, and the village thrilled with whispers of dark cloaks, changelings, and the aloof couple who drew a young nanny into their inner circle.
Now an adult, Seraphine mourns the recent death of her father. While going through his belongings, she uncovers a family photograph that raises dangerous questions. It was taken on the day the twins were born, and in the photo, their mother, surrounded by her husband and her young son, is smiling serenely and holding just one baby.
Who is the child, and what really happened that day?
---
What do you think about this review?
Comments
No comments posted.

Registered users may leave comments.
Log in or register now!