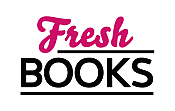 Sumptious September books for you
"Justice is served, John Rebus style!"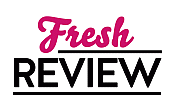 Reviewed by Monique Daoust
Posted January 3, 2019

When the body of private investigator Stuart Bloom is found after twelve years, the missing person case is suddenly a murder investigation for Scotland Police. Siobhan Clarke has been assigned to the Major Investigation Team, while her mentor, John Rebus who had been involved in the original case, is now retired. The main problem is not that so much time has passed, but that some of the police who had initially made a mess of the original investigation are still around, albeit in different capacities. More and more it appears that some cops might have been dirty, or at least might have not come completely clean about their extracurricular activities at the time.
Ian Rankin has been a favorite of mine for quite some time, because of the realism and grit that characterize his novels. John Rebus has aged along with the books, which provided the opportunity of promoting to the brilliant character that is Siobhan to Detective Chief Inspector. But Rebus is not used to being idle, and this time his opinion is valuable, and I thought that Rebus' sneaking in the investigation was particularly clever of Ian Rankin. That IN A HOUSE OF LIES is the twenty-second Rebus novel, should not be a deterrent to new readers, as neophytes familiarize themselves with the characters as the team is assigned their roles in the case. I thoroughly enjoyed the steady and relaxed pace of the book, as it is clearly indicated what day the action takes place, which gives it a sense of happening in real time. I also liked that the reader is not given any more information than the police; we have to follow and think along with them.
Ian Rankin is an absolute master when it comes to police procedurals. I always feel completely involved because it all rings true: the characters, the police environment, the investigation. It feels comfortable, natural; there are no snags, no glitches, and everything is believable. Ian Rankin's prose is effortless, yet crisp and polished and the dialogues flow just as easily, with a dash of cynicism added for good measure. I even found myself a new character to love: Detective Constable Emily Crowther, and I hope she will play an even bigger part in future Rebus novels. IN A HOUSE OF LIES exemplifies everything I love in Ian Rankin's novels: an intricate and air-tight plot, thorough research and knowledge of the subject matter. There are even two investigations, woven so skilfully in the narrative that they become one. If you have never read a Rebus novel, this is a time as good as any because IN A HOUSE OF LIES is Ian Rankin at his finest.
SUMMARY
A new investigation threatens to unearth skeletons from Rebus's past in this "must-read" (Tana French) mystery.

Rebus' retirement is disrupted once again when skeletal remains are identified as a private investigator who went missing over a decade earlier. The remains, found in a rusted car in the East Lothian woods, not far from Edinburgh, quickly turn into a cold case murder investigation. Rebus' old friend, Siobhan Clarke is assigned to the case, but neither of them could have predicted what buried secrets the investigation will uncover.

Rebus remembers the original case--a shady land deal--all too well. After the investigation stalled, the family of the missing man complained that there was a police cover-up. As Clarke and her team investigate the cold case murder, she soon learns a different side of her mentor, a side he would prefer to keep in the past.

A gripping story of corruption and consequences, this new novel demonstrates that Rankin and Rebus are still at the top of their game.

---
What do you think about this review?
Comments
No comments posted.

Registered users may leave comments.
Log in or register now!