"Shana Galen dazzles with a true historical romance"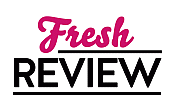 Reviewed by Monique Daoust
Posted December 29, 2018

Hugh, Viscount Daventry, was two days late for the Comtesse d'Avignon's fête because of the unrest he experienced on his way to her château. The Comtesse's sister and mother asked Hugh to beg Angelette -- the Comtesse -- to come home to England as they fear for her life. Alas, Angelette has paid no attention to politics since her husband's death. Like the rest of the French aristocracy, she does not believe that harm will come to them. Reality hits her hard when her ball is violently disrupted by the rebel mob, and she has no choice but to flee with Hugh and hope to stay alive.
TO RUIN A GENTLEMAN is the first book of Shana Galen's new series The Scarlet Chronicles and prequel to the extraordinary TRAITOR IN HER ARMS. I am not usually overly fond of historical romance novels that focus heavily on historical matter, but TO RUIN A GENTLEMAN is the exception to that rule. The reason being that the author has achieved a perfect blend of history and romance, as we watch the French Revolution erupt and Hugh and Angelette are caught right in the middle of it. I cared about them because both characters are beautifully drawn and also because Ms. Galen conveys the feeling of urgency with exceptional clarity, with cinematic descriptions that give the reader the impression of seeing the events unfold.
Although TO RUIN A GENTLEMAN is a novella, it is as rich as a full-length novel, with heart-stopping action and a romance that is both passionate and tender. The romance happens within a short time frame, but still felt genuine because of the immediate danger they are facing. There are also fabulous secondary characters; Sir Percy Blakeney is a most charismatic presence, and I couldn't help thinking of the marvelous Leslie Howard, who played the Scarlet Pimpernel in the old black and white movies. TO RUIN A GENTLEMAN is an outstanding book, possibly the best Shana Galen has ever written, and I do believe The Scarlet Chronicles will cement Shana Galen's reputation as this astonishing book is more than a romance within a historical context, but a true historical romance.
SUMMARY
The true story of the Scarlet Pimpernel...
Angelette, the recently widowed Comtesse d'Avignon, only invited Viscount Daventry to her country house party as a favor to her sister. When the handsome British lord arrives—two days late—he's full of unnerving tales of unrest and violence in Paris. Angelette assumes it's all exaggeration...until her chateau is attacked and her life threatened. Daventry rescues her, and the two are forced to run for their lives. But when danger closes in, will the viscount stand at her side or save himself?
Is not the one you've been told.
Hugh Daventry visits France frequently to import wine for the family business. On his way out of the country, he stops at the comtesse's house party out of obligation. But after meeting the raven-haired beauty, he tries to persuade her to leave France with him. When the peasants attack, he realizes he's already too late, and now he must protect Angelette, whose sharp tongue is far from angelic. Too soon the couple is caught up in the rising revolution, dodging bloodthirsty mobs, hiding from soldiers, and embroiled in the attack of the Bastille. Hugh wants nothing but to leave tumultuous France for the calm of England. He knows Angelette is intelligent and resourceful—a survivor. But can Hugh survive without her?
---
What do you think about this review?
Comments
1 comment posted.
Re: Shana Galen dazzles with a true historical romance

Great review Monique!!! Thanks for sharing!
(Lisa Hutson 2:37pm December 30)
Registered users may leave comments.
Log in or register now!