"Enjoy this "cold" read on a tropical day because it will chill you to the bone!"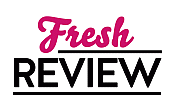 Reviewed by Lynn Cunningham
Posted December 5, 2018

Ari Thor lives with his girlfriend in the Icelandic city of Reykjavik when he receives the offer of his first post as a policeman. When he receives the call, he is also not given any time to think about it. As he has not had any other offers, he accepts on the spot. This means that he must move to a little fishing village in north Iceland. There is a problem with this scenario, though. His girlfriend, Kristin, is in the final stretch of reaching her goal as a doctor and she is rather upset that he has accepted this post without discussing it with her. She does not feel that she can just uproot herself and go with him. Therefore, with some bad feelings between the two of them, Ari Thor sets off to this cold, tiny fisherman town to begin his job.
No sooner does he set foot in the village, that the death of someone who is quite prominent in the area occurs. The problem is that it may or may not be a murder. Ari Thor is one of three policemen on the force and the other two are willing to just wrap things up. That makes it difficult for Ari Thor to speak his mind because he will not be taken seriously. So he begins his own investigation and what he finds in the process will change his life.
SNOWBLIND is book that is perfect reading when you are in a hot location. While it is great to read no matter what the climate may be; you will find that this plot will help you keep those scalding temperatures at bay. This book is filled with constant snow storms. As it is very descriptive throughout the book, the chill from all of the snow made me want to cover up with a soft, warm blanket. That is just how good Ragnor Jonasson is at making you feel that you are right in the middle of all the action.
Filled with older, quirky characters, SNOWBLIND is one of the most entertaining books I have had the opportunity to read this year. It held my interest and offers more than just a who dun it. There are puzzles to be solved and that kept me riveted to my seat. You do not have to take my word. Read it for yourself.
Something you should know is that SNOWBLIND was actually translated by into English by Quentin Bates. Ragnor Jonasson wrote the book in his native language and Quentin Bates made it possible for this novel to be shared in many places around the world. I admit to having issues with some of the translations until I realized that they were not necessary for me to enjoy the book.
If you have not read SNOWBLIND, pick up a copy today. You will not be disappointed.
SUMMARY
Where: A quiet fishing village in northern Iceland, where no one locks their doors. It is accessible only via a small mountain tunnel.
Who: Ari Thor is a rookie policeman on his first posting, far from his girlfriend in Reykjavik. He has a past that he's unable to leave behind.
What: A young woman is found lying half-naked in the snow, bleeding and unconscious, and a highly esteemed elderly writer falls to his death. Ari is dragged straight into the heart of a community where he can trust no one, and secrets and lies are a way of life.
Past plays tag with the present and the claustrophobic tension mounts, while Ari is thrust ever deeper into his own darkness—blinded by snow and with a killer on the loose.
Taut and terrifying, Snowblind is a startling debut from an extraordinary new talent.
---
What do you think about this review?
Comments
No comments posted.

Registered users may leave comments.
Log in or register now!