"Will her love be enough to rescue him?"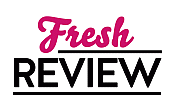 Reviewed by Kim Roller
Posted November 30, 2018

Romance Western | Romance Suspense
AJ has fallen in love with Gilt Edge, Montana and especially Cyrus Cahill. He's finally overcome his shyness just before leaving on a business trip to Denver and takes her on a date where they almost kiss. She's waiting for his return so they can finally share that kiss. But then she receives a call that floors AJ, along with Cyrus' entire family.
Cyrus, it turns out, has gone on a cruise and is a married man, but he's gone missing. None of them believe what they hear and are in shock. Reluctantly they begin to believe their worst fear, but AJ believes something is wrong and there's more to this devastating news. When the search is called off, she takes off for the Caribbean to find him. Meanwhile, Cyrus's new wife has come to town to claim his portion of the family ranch.
When AJ finally gets to Dominica, she stays at a hurricane-ravaged resort and meets a man named Joe, helping rebuild the hotel. But to AJ, he isn't Joe... he's Cyrus. Can AJ figure out what really happened? Will she be able to save the man she loves, even if he doesn't know who he - or she - truly is?
WRANGLER'S RESCUE by B.J. Daniels had me hooked from the very first page! It's yet another thrill ride in the continuing saga of the Montana Cahills. The final eligible Cahill brother meets his true love even though his injury gets in the way. I'm sorry to see the Cahills come to an end. I'm a fan and always will be of a B. J. Daniels' books. She always keeps you on the edge of your seat and cheering for her heroes and heroines.
SUMMARY
She'll risk everything to bring her cowboy back home…
One week ago, Cyrus Cahill told Ashley Jo "AJ" Somerfield that he'd be back in her arms by the weekend. He just needed to buy a bull for his ranch, and then they'd pick up where they left off after that romantic ride through the foothills. But now he's gone missing and everyone—even the sheriff—believes he's dead.
Everyone…but AJ. She suspects foul play and she won't rest until Cyrus is back home in Gilt Edge, right where he belongs. Because Cyrus isn't the kind of cowboy who breaks a promise. And since she's not the kind of woman who gives up on her man, AJ will risk anything to help bring him home…even her own life.
Don't miss this suspenseful conclusion of The Montana Cahills series from New York Times bestselling author B.J. Daniels.
---
What do you think about this review?
Comments
No comments posted.

Registered users may leave comments.
Log in or register now!