"A gripping bit of storytelling with a determined detective and a wide assortment of fiends!"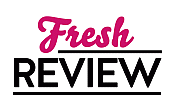 Reviewed by Miranda Owen
Posted November 29, 2018

BLOOD IS BLOOD is the tenth book in the Barker & Llewelyn historical mystery series by Will Thomas. Although this is the first book I've read in this series, it will not be my last. I don't believe that you need to have read the previous books in this series to appreciate and enjoy BLOOD IS BLOOD, but you'll want to give them a whirl afterward. Thomas Llewelyn is one half of the detective duo with the forbidding but brilliant Cyrus Barker. When Barker is injured during an assault on their offices, it's up to Thomas to lead the investigation and find the person responsible. I love stories in which a detective is handicapped in some way and forced to solve a crime without his partner, and BLOOD IS BLOOD is a riveting yarn.
Added to the pressure of taking on a major investigation on his own, Thomas has a wedding fast approaching, and his partner's long-lost brother to manage. These different threads intersect with interesting and often calamitous results. Since Barker and Llewelyn have thwarted a number of criminals over the years, Thomas has quite the gallery of rogues to track down and interrogate. As Thomas and Barker's brother hunt down possible suspects and motives, Thomas is plagued and taunted by a mysterious woman who seems to play some part in the destruction of his office and the attempt on his life. Will Thomas weaves together an engrossing story as Thomas tries to sort through all the possible connections, outright lies, and red herrings in order to find the guilty parties and make it to the altar on time.
BLOOD IS BLOOD is a gripping bit of storytelling with a determined detective and a wide assortment of fiends. Will Thomas balances the sense of danger with a character- driven mystery and a brain teaser for readers. This is a great book for fans of Golden Age detective stories and the historical true crime books by Harold Schechter. I eagerly await the next Barker & Llewelyn book by Will Thomas.
SUMMARY
When a bombing injures Cyrus Barker, it's up to his partner Thomas Llewelyn—with the help of Barker's long-lost brother—to find the person responsible before it's too late. In 19th century London, Cyrus Barker and his associate Thomas Llewelyn are renowned private enquiry agents, successfully employed by the highest levels of Her Majesty's government as well as private citizens. Their success, however, has led to their acquiring a powerful group of enemies, many of whom are determined to have their revenge.
At least one of those enemies is responsible for a bombing of their offices that puts Cyrus Barker into the hospital and endangers Thomas Llewelyn's rapidly forthcoming nuptials. To add to the confusion, Barker's long-lost brother Caleb turns up on the rubble of their doorstep not long after the not-quite-fatal bombing.
Warned about him by Barker, Thomas reluctantly accepts Caleb's help both with a new case that comes in as well as trying to pinpoint which of Barker's enemies is making a move against them. As Thomas works his way through their enemy list, someone else is winnowing down that list: one by one those enemies are dying.
With time running out—and his bride-to-be reconsidering their marriage—Llewelyn must (with the sick-bed bound Barker's help) uncover the killer and the plot before it's too late.
---
What do you think about this review?
Comments
No comments posted.

Registered users may leave comments.
Log in or register now!