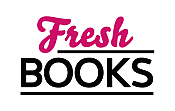 Sweet Romance + Thrilling Intrigue = February Best Reads
"Murder and mayhem in small-town Texas"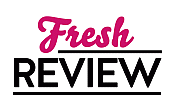 Reviewed by Monique Daoust
Posted November 28, 2018

The week the Mystery Moms Book Club featured the murder mystery Scorned Woman, Charli Rae Warren's Book Barn erupted into complete mayhem. The author had barely disguised the names of the local residents, and with someone getting killed in the novel, the book club members were wildly curious and more than a little excited. When Maddie MacAlister is found murdered almost exactly like the book's victim, and her ex-husband and Charli's friend Sugar become the prime suspects, Charli must do something. But Charli's pet armadillo and the latter's new little friend cause unexpected havoc that lands Charli in hot water, and as a result Mayor Cade Calloway's secret is revealed.
Kym Roberts has another hit with KILLER CLASSICS, the fifth instalment in the Book Barn Mysteries series! Ms. Roberts has perfected the way to insert recurring characters' backstories without interrupting the flow of the narrative and welcoming new readers. The author also introduces the new characters seamlessly, and those new characters are truly spectacular, and as multidimensional as the regulars, which is far from customary in most cozy mysteries. I like that even tough the crime upends the locals' day-to-day activities, people still go about their business; life goes on and there is romance in the air. While Charli sticks her nose where she shouldn't, the sheriff -- the yummy Mateo, who is also Charli's boyfriend -- actually does the real investigating. KILLER CLASSICS barrels along, and amidst the occasional almost surrealistic shenanigans often involving various critters, the plot is deceptively intricate: there is a solid mystery in there. Fans of the series will be, once again, delighted with Charli's new adventure, and the poor souls who have never read this fabulous series can jump right in and enjoy this fun ride!
SUMMARY
Small-town life in Hazel Rock becomes a Texas-size crime scene when murder takes a page from Charli Rae Warren's book club's latest mystery . . .
Charli takes great pride in running one of the few independent, family-owned bookstores in small-town Texas. She vets everything carefully, with an eye to the eclectic tastes of the locals. That includes the Book Barn's weekly book club selection. This time out it's a mystery whose characters bear a striking resemblance to local citizens, including Charli's friend Sugar . . . who's the prime suspect when her real-life nemesis is found dead in a hotel's water tank.
With help from her pet armadillo Princess, Charli campaigns to clear Sugar's sweet name—literally—when the up-for-election mayor becomes a killer's next target. Murder and politics make scandalous bedfellows as Charli discovers that fiction may be fatal, but reality could be just as deadly . . .
---
What do you think about this review?
Comments
No comments posted.

Registered users may leave comments.
Log in or register now!