"Let yourself be swept away by this breathtaking romance"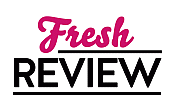 Reviewed by Monique Daoust
Posted November 8, 2018

Sebastian Leatham wondered for a moment if he had died and gone to heaven when the most beautiful woman he had ever seen stood right before him: Lady Clarissa Beaumont, Dr. Joe Warriner's sister-in-law. Seb, a spy, had been shot and is recovering from his wounds at Dr. Warriner's home, brother to his King's Elite colleague Jake Warriner. Seb is not the most loquacious of men, Clarissa not usually the most charitable, but she is curious of Seb, but they talk and soon realize that they can help each other: she wants to marry a duke, he is looking for a traitor amidst the aristocracy...
Historical spy novels seem to be a dime a dozen these days, but THE MYSTERIOUS LORD MILLCROFT is in a class by itself, mostly because it comes from the pen of the obscenely talented Virginia Heath. Ms. Heath's immense skills at creating multi-dimensional characters shine in this delightful story of these two unlikely lovers. Seb is a perfect spy, he oozes confidence in his profession but is utterly useless around women, and if that isn't a novel idea in Romancelandia, I don't know what is. Clarissa is beauty and self-assuredness personified, but behind her blindingly exquisite exterior, she hides a painful secret.
THE MYSTERIOUS LORD MILLCROFT is a stunning novel, a perfect combination of spying and romance, filled with surprises and fabulous turns of events, and engaging protagonists that will hold you captive for the duration of their extraordinary voyage. The world of The King's Elite seems entirely plausible; the romance is exquisite; the writing breathtakingly gorgeous and witty; the dialogues are splendid, and every character magnificently fleshed out. As for the title, it is one of the most ingenious plot twists I have ever read. THE MYSTERIOUS LORD MILLCROFT is the first dazzling installment in what promises to be another stellar series for wordsmith extraordinaire Virginia Heath.
SUMMARY
Life as a duchess…
Or something much more dangerous?
Part of The King's Elite: constantly told her beauty and charm are all she has to offer, Lady Clarissa is intent on marrying a duke. And intriguing spy Sebastian Leatham will help her! Only, first she'll assist him with his new assignment—playing the part of confident aristocrat Lord Millcroft. Sebastian awakens a burning desire within Clarissa that leaves her questioning whether becoming a duchess is what she truly longs for…
---
What do you think about this review?
Comments
1 comment posted.
Re: Let yourself be swept away by this breathtaking romance

Thank you for sharing this movie, I will definitely watch
it
the impossible
quiz
(Pikachu Suka 5:23am November 14)
Registered users may leave comments.
Log in or register now!