"A powerful old enemy has come back to challenge Lucas Davenport..."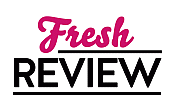 Reviewed by Shellie Surles
Posted November 7, 2018

Lucas Davenport has a police officer's dream job: he works for the U.S. Marshal service, yet writes his own schedule and picks his own cases. That is how it works for someone like him - save the president and you can write your own ticket. A few years ago, the wife of a powerful U.S. Senator murdered three people and though Lucas was sure Cecily Small committed those murders, he could not prove it beyond a reasonable doubt. Now Cecily is a powerful U.S. Senator in her own right, setting herself up for a presidential run and once again dropping bodies to achieve her goal.
When an attempt is made on the life of another sitting senator, Lucas gets involved and discovers Cecily is once again at her old tricks. This time he must prover her guilty before she kills both the senator and Lucas, and then lands herself in the White House. She outwitted him before, but if she does it again this time the results could be devastating to the whole country.
As a Lucas Davenport series fan I am always excited when a new book is released and TWISTED PREY did not fail to deliver. The excitement and intrigue is page turning and the characters are challenging and determined. It always amazes me when a long-running series stays fresh and the storylines are still thrilling. John Sandford has once again delivered a hit with TWISTED PREY.
SUMMARY
Lucas Davenport had crossed paths with her before.
A rich psychopath, Taryn Grant had run successfully for the U.S. Senate, where Lucas had predicted she'd fit right in. He was also convinced that she'd been responsible for three murders, though he'd never been able to prove it. Once a psychopath had gotten that kind of rush, though, he or she often needed another fix, so he figured he might be seeing her again.
He was right. A federal marshal now, with a very wide scope of investigation, he's heard rumors that Grant has found her seat on the Senate intelligence committee, and the contacts she's made from it, to be very...useful. Pinning those rumors down was likely to be just as difficult as before, and considerably more dangerous.
But they had unfinished business, he and Grant. One way or the other, he was going to see it through to the end.
---
What do you think about this review?
Comments
No comments posted.

Registered users may leave comments.
Log in or register now!