"An amazing woman goes against societal norms to explore the Arctic..."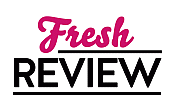 Reviewed by Svetlana Libenson
Posted November 7, 2018

Fiction Adventure | Women's Fiction Historical
Flora Mackie had an unconventional upbringing thanks to her father's profession as a whaler, who sailed numerous times to the Pole and often brought Flora with him, whetting her appetite for adventure and to be more than just the wife and mother Victorian society expects of her. For a while, Flora is known as the Snow Queen, but her cold exterior begins to thaw when she meets Jakob de Beyn, a fellow explorer whose passion for the Arctic matches her own...
UNDER A POLE STAR by Stef Penney is a hidden gem of historical fiction and I feel that it deserves a lot more attention than it received. It's richly detailed and Penney's vivid descriptions of the North Pole are a wonder to read through. UNDER A POLE STAR is educational, surprising, and feels extremely life-like in terms of how Flora and Jakob live their lives. I hated being apart from UNDER A POLE STAR, and despite the length of the book at 578 pages, I finished it quickly. Without spoiling anything, a number of events will be shocking to our modern sensibilities and those particular events will bring up the moral dilemmas of what will be the right thing to do.
One fault I did have with this book was the relationship between Flora Mackie and Jakob de Beyn. I found it difficult to believe in their so- called chemistry. I am not quite sure what attracted to them to each other or why they liked one another. But other than this lack chemistry, UNDER A POLE STAR is a worthwhile read in every way.
For a reader seeking a book that is historical, explores characters and their lives in a great amount of detail, takes place in the Arctic terrain, and has an amazing heroine who won't let people dictate how she should live her life, UNDER A POLE STAR by Stef Penney should not be missed.
SUMMARY
A whaler's daughter, Flora Mackie first crossed the Arctic Circle at the age of twelve and fell in love with the cold and unforgiving terrain. In 1889, she sets out to become a scientist and explorer. Despite those who believe that a young woman has no place in this harsh world of men, her determination leads her back to northern Greenland at the head of a British expedition.
Yearning for wider horizons, American geologist Jakob de Beyn joins a rival expedition led by the furiously driven Lester Armitage. When the path of Flora's expedition meets theirs, the three lives become intertwined. All are obsessed with the north, a place where violent extremes exist side by side: perpetual night and endless day; frozen seas and coastal meadows; heroism and lies. Armitage's ruthless desire to be the true leader of polar discovery takes him and his men on a mission whose tragic outcome will reverberate for years to come.
Set against the stark, timeless beauty of northern Greenland, and fin-de-siècle New York and London, Under a Pole Star is a compelling look at the dark side of the golden age of exploration, a study of the corrosive power of ambition, and an epic, incendiary love story. It shows that sometimes you have to travel to the furthest edge of the world in order to find your true place in it.
---
What do you think about this review?
Comments
No comments posted.

Registered users may leave comments.
Log in or register now!