"Picking up the pieces and making decisions after murder..."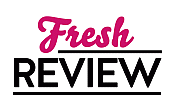 Reviewed by Svetlana Libenson
Posted November 1, 2018

Ren Ishida, an aimless and directionless young man living in Japan during the 1990s, has recently learned that his beloved older sister, Keiko, has been murdered. Feeling loyalty to his beloved sister, as well as knowing that she has no one else close to her, he makes a decision to move to the fictional town of Akakawa to take care of his sister's affairs. But once there, he finds himself sucked into the mystery of the town and its residents: he gets a job, lives in the same place as his sister, and tries to unravel the why and the how of Keiko's murder. Was it a one-time thing or something even more sinister?
Although RAINBIRDS by Clarissa Goenawan is billed as a mystery, this really more of an exploratory novel of Ren Ishida's daily life. In other words, this is not a thrilling novel with twists and turns, but instead, RAINBIRDS is more psychological. Goenawan deftly explores the relationship between Keiko and Ren, causing the reader to actually become heartbroken by the senselessness of crime committed against Keiko.
I was impressed by the relatable yet distinctive characters in RAINBIRDS, and enjoyed delving into the fictional town of Akakawa and the various people who inhabit it. Surprisingly, I also loved the slow meditative pacing of RAINBIRDS, which really showcased how Ren Ishida tries to deal with his sister's murder.
RAINBIRDS by Clarissa Goenawan really reminded me of the Japanese classic novel, The Tale of Genji by Murasaki Shikibu, which also has a psychological aspect to it, and is about exploring life and how death can change someone. I really hope in the future to see more of Ren Ishida and to learn more about his life since Keiko's death, and if not, I will enjoy reading more books by Clarissa Goenawan. For readers seeking a novel that takes place in Japan or something slower paced and more philosophical in nature, RAINBIRDS by Clarissa Goenawan should be a perfect fit to fulfill those requirements.
SUMMARY
Ren Ishida has nearly completed his graduate degree at Keio University when he receives news of his sisterís violent death. Keiko was stabbed one rainy night on her way home, and there are no leads. Ren heads to Akakawa to conclude his sisterís affairs, failing to understand why she chose to turn her back on the family and Tokyo for this desolate place years ago.
But then Ren is offered Keikoís newly vacant teaching position at a prestigious local cram school and her bizarre former arrangement of free lodging at a wealthy politicianís mansion in exchange for reading to the manís ailing wife. He accepts both, abandoning Tokyo and his crumbling relationship there in order to better understand his sisterís life and what took place the night of her death.
As Ren comes to know the eccentric local figures, from the enigmatic politician whoís boarding him to his fellow teachers and a rebellious, captivating young female student, he delves into his shared childhood with Keiko and what followed. Haunted in his dreams by a young girl who is desperately trying to tell him something, Ren realizes that Keiko Ishida kept many secrets, even from him.
---
What do you think about this review?
Comments
No comments posted.

Registered users may leave comments.
Log in or register now!