"Be careful what you wish for..."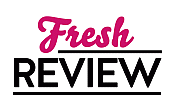 Reviewed by Patricia (Pat) Pascale
Posted November 1, 2018

HER NAME WAS ROSE is a gripping psychological thriller that I found unable to put down. Emily D'Arcy shares the lift with an attractive blonde and her small child. Reaching the lower level, Emily allows the woman and child to exit first. As the woman starts to cross the street, a speeding car comes out of nowhere hitting the woman and tossing her up into the air like a rag doll, and she is killed. Her child in the stroller is safe. Is this a hit and run or is it something sinister? Emily wonders if she is the real victim with the timing a bit off? Not wanting to answer any questions from the police arriving on the scene, Emily flees to her home, where she sees news reports of the accident. Emily finds out the woman's name was Rose Grahame, and she goes on Facebook and sees dedications from Rose's friends, co-workers, distant relatives, and especially from her husband, Cian, a successful author. His grief is evident and Emily wishes she had that kind of love and devotion. Emily attends Rose's funeral and finds herself thinking, "Rose had it all. A gorgeous husband, adorable son, a job she enjoyed, and a huge house. It is everything I want. Why can't I take her place?"
There is a saying "Be careful what you wish for." When Emily goes after everything that was dear to Rose, things become sinister and scary. It appears Rose's life was not picture perfect. It was filled with untruths, including a secret lover. Emily gets closer to Cian and his son Jack, regularly meeting up with Cian to listen to him talk. One night, things go to the next level and Emily wonders if she can be the one to take Rose's place in his heart...
Soon, Cian becomes secretive and distant, and Emily is distraught, turning to pills and alcohol to cope. Cian is not who he seemed to be, and his behavior reminds Emily of her abusive ex-boyfriend. She is soon entangled in a dangerous web of betrayal. Then, the teenager who is accused of Rose's hit and run is found dead. Was it suicide or murder? As the police begin to close in, Emily knows she is in danger...
Claire Allan is a wonderful storyteller. Her characters are real and believable. I found Emily too naive and Cian was easy to hate. A fascinating story that held my attention completely with the last line a nice surprise. HER NAME WAS ROSE is a winner and I look forward to her next book. Great job on this one and recommended to all!
SUMMARY
Her name was Rose. You watched her die. And her death has created a vacancy.
When Emily lets a stranger step out in front of her, she never imagines that split second will change her life. But after Emily watches a car plough into the young mother – killing her instantly – she finds herself unable to move on.
And then she makes a decision she can never take back.
Because Rose had everything Emily had ever dreamed of. A beautiful, loving family, a great job and a stunning home. And now Rose's husband misses his wife, and their son needs a mother. Why couldn't Emily fill that space?
But as Emily is about to discover, no one's life is perfect … and not everything is as it seems.
---
What do you think about this review?
Comments
No comments posted.

Registered users may leave comments.
Log in or register now!