"A love that goes astray but comes back stronger than it ever was!"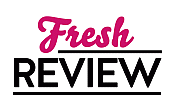 Reviewed by Miranda Owen
Posted October 26, 2018

Romance Erotica Sensual | Romance Western | Romance Contemporary
BRACED is the second book in Stacy Gail's Brody Brothers series. Once upon a time, Lilah Ledbetter was hopelessly in love with Fin Brody. When Fin finally took their friendship to a different level and became physically intimate, he just as quickly destroyed it by acting like a colossal jerk afterward. The things Fin said, as a defense mechanism to push Lilah away, acted like an acid on Lilah's heart and left scars that never really healed. When Lilah ends up working at Green Rock Ranch, the Brody family stronghold, it makes for an initially awkward and painful time for her as she revisits old hurts. This is an incredibly emotional story and perfect for readers who enjoy second-chance romances and ones with a hero and heroine who have a complicated past.
Stacy Gail immediately makes the reader empathize with Lilah and her defensiveness when it comes to Fin. Fin said some things to Lilah that were extremely harsh. Thankfully for readers, Stacy Gail explores and explains Fin's family background in order to make him easier to understand. Fin realizes he messed up when it comes to Lilah on an epic scale. Even better than realizing what he said and did wrong, Fin has some self-awareness and realizes why he acted the way that he did. The self- awareness on Fin's part mobilizes him to show Lilah with his actions that she matters to him and that he is trying to make up for what he said that hurt her so badly. He knows that she is the only woman he's ever truly loved, and he is committed and fierce in his attempts to be the man she needs. Lilah has two voices in her ear offering, whether wanted or not, advice on her relationship with Fin. Her mother firmly disapproves of Lilah getting involved romantically with Fin, and it's a sore spot in their mother-daughter relationship, and her BFF Casey is more objective and tells her to observe Fin's current behavior to gauge his intentions. At the start of this book, I thought I wouldn't like Fin, but he won me over along with Lilah.
BRACED is about a love that goes astray but comes back stronger than it ever was. Stacy Gail balances the super sexy with the ton of drama she packs into every page of BRACED. I am intrigued by Fin's brothers and hope to read more about them soon. I look forward to Stacy Gail's next book.
Learn more about Braced
SUMMARY
I missed you, and I needed to see you again.
And that's the last thing Lilah Ledbetter wants. She's been down that road with Finian Brody, and she'll be damned if she'll let him hurt her again—no matter how hot he still makes her burn.
You deserve better, and I want the chance to give you better.
Epic truck sex should never be followed by a broken heart, but that's exactly what Fin gave Lilah, all those months ago. Nudging her into a job at Green Rock Ranch is hardly the way to make amends, though her body doesn't seem to get the message.
Tell me you want me, Lilah. Say it.
Heaven help her, she does. Avoiding Fin when they're working together is next to impossible. He's still arrogant as hell, but there's something different this time around.
He's changed.
But so has she.
Feel all of me with all of you, sunshine, and know this is where you belong.
Fin might be sure they belong together, but Lilah will have to bury the past before giving Fin—and love—a second chance.
---
What do you think about this review?
Comments
No comments posted.

Registered users may leave comments.
Log in or register now!