"Everything Jeaniene Frost fans hoped for and much more!"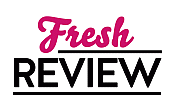 Reviewed by Miranda Owen
Posted October 25, 2018

SHADES OF WICKED is the first book in Jeaniene Frost's eagerly anticipated Night Rebel series. Ian is most definitely a vampire who is mad, bad, and dangerous to know. Veritas is a kickass Law Guardian and not known for tolerating Ian's brand of mischief. In SHADES OF WICKED, Jeaniene Frost digs below the surface with these characters and has them reveal to each other things that they've kept hidden for years. Both of these characters are initially, and rightfully, wary of each other, but they have a common foe to vanquish. The emotional intimacy they experience on their quest leads to some seriously steamy physical intimacy and another epic romance by Jeaniene Frost is born.
There's a good reason Ian has become a fan favorite over time. Through the years, and various stories, Ian has proved to be more than just a ridiculously attractive bad boy vampire with deliciously snarky rejoinders. His loyalty to those he cares about is something that Veritas is surprised to discover as she gets to know him. Veritas also proves to be more than what most people suppose her to be. In the past, Veritas is shown to be a battle-hardened warrior woman with little sympathy for those who bend the rules. In SHADES OF WICKED, Jeaniene Frost paints a portrait of a very complex woman who has known tragedy and trauma and survived because of her immense inner strength. Veritas is not a ruthlessly unfeeling automaton, and Ian is able to see the real woman beneath her armor. I would not have thought these two would be a good match, but the chemistry between Ian and Veritas in SHADES OF WICKED is phenomenal and very natural. The warrior's quest is a major part of this story, but Jeaniene Frost doesn't skimp on building up her main characters and laying them bare for readers to enjoy.
SHADES OF WICKED is everything Jeaniene Frost fans hoped for and much more. Although SHADES OF WICKED is told from Veritas' perspective, Ian's voice is very strong in this book and his thoughts, feelings, and personality still manage to leap off the page. It will seem like an eternity until the next Night Rebel book gets in my hands, but I know it will be worth the wait.
SUMMARY
In this thrilling new Night Rebel series set in New York Times bestselling author Jeaniene Frost's Night Huntress world, sexy and ruthless vampire Ian finally meets his match!
The Rule Breaker...
Master vampire Ian is unrepentant, shameless…and every shade of wicked. He's made one too many enemies in his two centuries of existence, including Dagon, a demon who now lays claim to his soul. Ian's only chance to escape Dagon is to join forces with a Law Guardian, but he's never been able to abide by the rules for long.
The Law Maker...
Veritas' normal role is police, judge, and jury to reprobates like Ian. But she has her own ax to grind with Dagon, so if she can use Ian as bait...well, all's fair in law and war. As they scour supernatural hotspots to perfect their trap, Veritas soon realizes Ian's carefully cultivated, devil-may-care roguish image hides something much more powerful. And Ian discovers Veritas has shocking secrets of her own. As they're drawn to each other with a passion as intense as their peril, either love or justice will prevail. But each will have devastating consequences.
---
What do you think about this review?
Comments
No comments posted.

Registered users may leave comments.
Log in or register now!