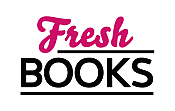 New Year, Great Reads for January
"A magnificent cold case mystery!"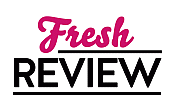 Reviewed by Annie Tegelan
Posted October 25, 2018

Cleo Coyle returns with their sixth book in the Haunted Bookshop series, THE GHOST AND THE BOGUS BESTSELLER. Eager fans have been anxiously awaiting this series. However, this is actually the first time I am reading this series. But as a fan of Coyle's writing style, I found it remarkably easy to get into this series.
Penelope and Jack are back in this delightful story filled with mischief and mystery. What's so special about their relationship is the fact that Penelope owns a bookstore and there is a ghost named Jack Shepard who haunts it. In his previous life, he was a private investigator and now, he helps Penelope solves mysteries in this series.
When Penelope suspects that something strange is going on with a bestseller, she enlists the help of Jack, who is always ready and willing to assist with his humorous charm and smart banter. Despite the fact that Jack is a ghost, he certainly makes a big impression and his presence is one that I definitely look forward to.
In terms of style, this series has a more 1940s feel to it because obviously, that was when Jack was alive. But it also manifests itself in the bookstore as well, so even though the events are happening in the present day, there is a potent, old feel to the book. So, whether you have been one of the loyal fans eagerly awaiting this book or a newcomer, I'm sure you'll enjoy Pen and Jack's antics as they solve this magnificent cold case mystery.
SUMMARY
Penelope Thornton-McClure and her bookshop's ghost-in-residence Jack Shepard are back on a new case in this delightful paranormal mystery from New York Times bestselling author Cleo Coyle.

A big bestseller leads to small town trouble.

Bookshop owner Penelope Thornton-McClure didn't believe in ghosts, until she was haunted by the hard-boiled spirit of 1940s private investigator Jack Shepard. Now Jack is back on the job, and Pen is eternally grateful...

After an elegant new customer has a breakdown in her shop, Penelope suspects there is something bogus behind the biggest bestseller of the year. This popular potboiler is so hot that folks in her tiny Rhode Island town are dying to read it--literally. First one customer turns up dead, followed by another mysterious fatality connected to the book, which Pen discovers is more than just fiction. Now, with the help of her gumshoe ghost, Pen must solve the real-life cold case behind the bogus bestseller before the killer closes the book on her.
---
What do you think about this review?
Comments
No comments posted.

Registered users may leave comments.
Log in or register now!