"A dramatic landslide, a perplexing death, and very few clues!"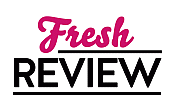 Reviewed by Audrey Lawrence
Posted October 18, 2018

The heavy and seemingly perpetual rains continue to pour and the harsh landscape of the northern Shetland Islands is well sodden with water. Despite the ongoing rain, Detective Inspector Jimmy Perez felt drawn to be at the funeral and graveside service for old Magnus Tait. They had become friends of a sort after Fran, Jimmy's beloved fiancée, had been killed a few years earlier. Time and caring for Cassie's, Fran young daughter, has helped to heal the horrible depression Perez has suffered after her untimely death.
Suddenly, Perez's attention is drawn to the rumbling noise of a landslide as it spews mud, floodwaters, and boulders and creates chaos to everything in its path, including a small and seemingly uninhabited croft house. As Perez investigates, he sees a flash of red. An unknown woman's body is revealed. Just who is she and why is she there?
Written by the award-winning and multimillion-copy bestselling author, Ann Cleeves, COLD EARTH is the seventh book in her high regarded Shetland crime series that is also produced as the hit TV (and DVD) Shetland series starring Douglas Henshall. While COLD EARTH is a terrific police procedural story on its own, Cleeves' many fans are sure to want to grab their copy of COLD EARTH to follow the ongoing saga of Perez and Chief Inspector Willow Reeves while he pours his heart and soul into solving the victim's identity.
After having read many of the Vera Standhope series, I am a long-standing fan of Cleeves and I am still in awe of Cleeves' outstanding skill as a writer and storyteller to quickly immerse the reader in a scene with few words, but very vivid imagery, so you feel the cold wet rain, the slipperiness of the mud and the stark beauty of the Shetland Islands. The Islanders are a unique and close-knit community of people in the north of Scotland and Cleeves lets us come to know them in a respectful and authentic way with her strong attention to detail and understanding. I especially appreciate how she seamlessly brings into the complex plot an understanding of their way of life and the changes that have been made to their way of life resulting from the development of the oil and gas industry, such as the impact of extra money and a focus on updating kitchens.
COLD EARTH deals with many unknowns and secrets and another strength of this book is the wonderful characters. Jimmy Perez, Willow Reeves, and Sandy Wilson make a great team in trying to solve not only who is the mystery woman found in the muddy and almost destroyed home previously owned by Minnie Laurenson as well as why she died. CSI Vickie Hewitt has a delightful attitude and skill as she works with Sandy in finding small clues. So, if you are looking for an intriguing "who done it" or love a great police procedural, dig deep into COLD EARTH and see if you can figure out the clues!
SUMMARY
From Ann Cleeves, winner of the CWA Diamond Dagger Award, comes Cold Earth.
In the dark days of a Shetland winter, torrential rain triggers a landslide that crosses the main road and sweeps down to the sea.
At the burial of his old friend Magnus Tait, Jimmy Perez watches the flood of mud and water smash through a house in its path. Everyone thinks the home is uninhabited, but in the wreckage he finds the body of a dark-haired woman wearing a red silk dress. Perez soon becomes obsessed with tracing her identity and realizes he must find out who she was and how she died.
Cold Earth is the seventh book in the beloved Shetland series, which is now a major success for the BBC.
---
What do you think about this review?
Comments
No comments posted.

Registered users may leave comments.
Log in or register now!