"What happens when good people stand by and not do anything?"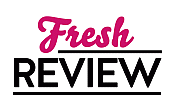 Reviewed by Svetlana Libenson
Posted October 13, 2018

In a not too distant future, Dr. Jean McClellan and her family live in the United States where women and girls are only allowed a 100 words per day, and if they go over the limit, the consequences will include an electric shock from the word counter they are forced to wear on their wrist. As if that is not all, women have had all their rights taken away and are at the mercy of their male family members.
Recently, the president's brother has suffered from a coma that affected his speech, and in order to get him talking again, the president and others are forced to ask Jean for her expertise to develop a cure. However, upon acceptance, Jean will uncover a sinister plot, and along the way, readers will be forced to see a future that has a high chance of becoming all too possible.
VOX by Christina Dalcher is a riveting, heart-pounding, and frightening tale that lingers long past when the last page is turned. VOX is spellbinding and frightening, making me wonder if Christina Dalcher had a crystal ball when writing it, especially with her words about a wall being built not only to keep people out but to keep them in.
VOX is also a tale that will anger, inspire, and frustrate. It is a story that will hit too close to home to our more rational sensibilities. VOX is a call for action and not stand by or take peace for granted because one day, it could trickle away.
For a reader that wants to see a possible future, pick up VOX by Christina Dalcher. It is a novel guaranteed to change readers from inside and out.
Learn more about Vox
SUMMARY
Set in an America where half the population has been silenced, VOX is the harrowing, unforgettable story of what one woman will do to protect herself and her daughter.
On the day the government decrees that women are no longer allowed more than 100 words daily, Dr. Jean McClellan is in denial--this can't happen here. Not in America. Not to her.
This is just the beginning.
Soon women can no longer hold jobs. Girls are no longer taught to read or write. Females no longer have a voice. Before, the average person spoke sixteen thousand words a day, but now women only have one hundred to make themselves heard.
But this is not the end.
For herself, her daughter, and every woman silenced, Jean will reclaim her voice.
---
What do you think about this review?
Comments
No comments posted.

Registered users may leave comments.
Log in or register now!