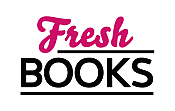 Lots of Love in February
"Two generations of inspiration in the Big Apple..."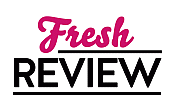 Reviewed by Patricia (Pat) Pascale
Posted October 11, 2018

Women's Fiction Historical | Historical
THE SUBWAY GIRLS is a bittersweet tale of two courageous women, generations apart, struggling to find their careers in the male-dominated advertising world of New York City. Charlotte in 1949 and Olivia in the present day, they have similar dreams and hopes for happiness in their future in this dual story that will keep you glued to the pages as you travel their journey filled with secrets, surprises, twists and turns leading to a stunning climax.
Charlotte, 21, about to graduate from Hunter College, has started her quest by applying for any position she can at advertising agencies. She has sent applications to five of the most prominent agencies in the Big Apple. Already declined by four, she has just received two letters: one, a rejection from the agency she wished to work for the most, and another surprising letter saying she has been selected as a finalist in the Miss Subway Contest. Her boyfriend, Sam told her she was pretty enough to win the contest and submitted her photo. Held by the City Subway System, the rules of the contest were simple: live in NYC, travel regularly by subway, and have a story to tell.
The winners are selected by John Roberts Powers, owner of the Powers Modeling Agency, and her photograph is placed in the thousands of subway cars for the "strap holders" to admire. The winner will receive much attention and, sometimes a career in modeling or other exciting pursuits. Charlotte is a winner but her parents are aghast. Her father needs her in his Hardware and Paint store, which is failing, and his rule is law. Charlotte's story is poignant as she listens to her heart in making her future plans. Family or her dreams?
Olivia begins her career at Y&R as an assistant account executive in 2018. She works with Matt Osborne, falls in love with him, and when he starts his own boutique agency, she goes to work for him, keeping her feelings for him a secret. She prepares creative presentations and gets to pitch them. She loves the work and she loves Matt too. Her co- worker, James, presents problems but when she tells Matt, he tells her "he is good with customers" and in the "good ole boy" manner, it goes unresolved. She tries to keep her feelings for Matt restrained but one night he insists they have dinner. After too much to drink, they end up having a sexual relationship which continues. Not a good move for Olivia. When the offer to create an on-subway advertising scheme for the MTA, an idea involving the Subway Girls takes center stage with Olivia.
THE SUBWAY GIRLS is an inspiring story told by Susie Orman Schnall spanning two generations. I found myself cheering for both Charlotte and Olivia as they weaved their way through many challenges that met them head-on. I loved Ben and his grandmother and the beginning for Ben and Olivia is the icing on the cake for me. A delightful book that will not disappoint and praise for Ms. Schnall. I would love a sequel to this one. It is a winner!
SUMMARY
From the author of The Balance Project comes a dual-timeline narrative featuring a 1949 Miss Subways contestant and a modern-day advertising executive whose careers and lives intersect.

In 1949, dutiful and ambitious Charlotte\'s dream of a career in advertising is shattered when her father demands she help out with the family business. Meanwhile, Charlotte is swept into the glamorous world of the Miss Subways beauty contest, which promises irresistible opportunities with its Park Avenue luster and local fame status. But when her new friend—the intriguing and gorgeous fellow-participant Rose—does something unforgivable, Charlotte must make a heart-wrenching decision that will change the lives of those around her forever.

Nearly 70 years later, outspoken advertising executive Olivia is pitching the NYC subways account in a last ditch effort to save her job at an advertising agency. When the charismatic boss she\'s secretly in love with pits her against her misogynistic nemesis, Olivia\'s urgent search for the winning strategy leads her to the historic Miss Subways campaign. As the pitch date closes in on her, Olivia finds herself dealing with a broken heart, an unlikely new love interest, and an unexpected personal connection to Miss Subways that could save her job—and her future.

The Subway Girls is the charming story of two strong women, a generation apart, who find themselves up against the same eternal struggle to find an impossible balance between love, happiness, and ambition.
---
What do you think about this review?
Comments
No comments posted.

Registered users may leave comments.
Log in or register now!