"A sensational, sexy, and immensely entertaining friends-to-lovers romance!"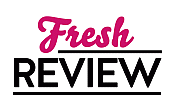 Reviewed by Miranda Owen
Posted October 10, 2018

Romance Contemporary | Romance Erotica Sensual
MARRIAGE LESSONS is the third book in Katie Allen's "Off Guard" series. This is technically a romance that develops between a boss and his employee, but I think it's much more of a classic and exquisite friends-to-lovers story. Gallery manager Annabelle Shay has had a crush on her boss and friend, Louis Dumont, for a long time. Annabelle and Louis have the kind of friendship that is very fun and flirtatious, although neither of them has ever made a move to change the dynamic of it. When Annabelle suddenly needs to find a place to stay, Louis is only too happy to volunteer his couch. I loved this book! This is a must-read for fans of the friends-to-lovers trope.
Louis is an amazing hero: gallery owner, artist, military veteran, and an easygoing charmer. A lot of the time in romances with heroes who have had past traumas, they can be moody because of emotional baggage they haven't gone to therapy for. In Louis' case, he has a crippling shyness when it comes to being physically intimate with a woman because of his missing body parts. Annabelle is somebody he's attracted to and is comfortable enough to be himself around. It's obvious to most people, except Annabelle, that he has a crush on her just as she has one on him. His attraction isn't initially confirmed for the reader, because this story is told strictly from Annabelle's perspective. The sexual tension is delicious as Annabelle and Louis grow closer, both emotionally and physically. Katie Allen adds a little danger toward the end of the book, but it never eclipses the sensational, sexy, and immensely entertaining romance.
MARRIAGE LESSONS is a phenomenal blend of fun and sexy as a friendship turns red-hot. These main characters are so easy to like and root for that it makes this story ten times more enjoyable. I am now on a mission to hunt down the previous two books in this series. I eagerly await Katie Allen's next romance.
SUMMARY
Falling for your boss—no matter how fast he makes your pulse race—is such a cliché. But it's one Annabelle Shay can't seem to avoid. Gallery owner Louis Dumont is stupid hot. Plus, he's sweet, sensitive and a brilliant artist. But he's also oblivious. Which is good because Annabelle loves her job too much to risk it.
Louis hasn't been with a woman since he was wounded in Afghanistan, remaining guarded about his body and his heart. But Annabelle is different. She keeps him grounded. Which is why protecting her—first pretending to be her husband to ward off unwanted attention, then inviting her to move in after her landlord kicks her out— feels so natural, even if it invites rampant temptation.
Try as Annabelle might, there are some desires you simply can't shake. Louis repeatedly joke-asking her to marry him isn't helping, especially when their unbearable attraction upgrades them to roomies with benefits. But Louis is still keeping pieces of his past to himself, leaving Annabelle to wonder if he'll ever truly be vulnerable with her—or if she stands to lose everything.
---
What do you think about this review?
Comments
1 comment posted.
Re: A sensational, sexy, and immensely entertaining friends-to-lovers romance!

I love this premise and review! Thanks so very much.
Vulnerability plus trust.
(Kathleen Bylsma 5:14pm October 30)
Registered users may leave comments.
Log in or register now!