"A shapeshifter and renounced princess must find a hidden magical island..."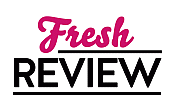 Reviewed by Make Kay
Posted October 10, 2018

THE ARROWS OF THE HEART is book 4 in the Uncharted Realms series by Jeffe Kennedy, which is a spin-off series from her fantasy series. This is a series that benefits from reading in order. Each book wraps up a romantic fantasy in its own charming ribbons but also serves to advance the overall plot of the series. That being said, I think you could hop into THE ARROWS OF THE HEART without being lost, and enjoy it for its own yummy goodness before plowing gleefully into the rest of the series.
Karyn af Hardie is an exile now living in Annfwn, existing tenuously on her own without family or husband for the first time in her life. She left her former homeland, the Empire of Dasnaria, after her unconsummated marriage was dissolved when her ex-husband the Imperial Prince found his true love. Karyn is a noblewoman reared in a culture where the women are sheltered and their lives utterly conscribed. She annoyed me greatly at the beginning of the story because she hadn't yet figured out how to see past her irritating learned helplessness. Fortunately, shapeshifter Zyr, who is related to the rulers of the kingdom on Annfwn, quickly brings her out of being such a helpless fribble.
Zyr has his own issues, from his family's twisted past and his not-so- healthy competition with siblings. He thinks of himself as a none-too- serious playboy, which contrasts sharply with Karyn's culture of female purity and repression. But Zyr quickly figures out how to assist both Karyn's growth and his kingdom's safety simultaneously. He's much nobler than he thinks he is, which I love.
Zyr and Karyn are sent out together on a mission to find a magical island that has been hidden from Annfwn, to assist the kingdom in its fight against the evil magical menacing them all. I adore how Karyn and Zyr push each other to become better while they are thrust together on this isolated mission. There is plenty of delightful magic and some creepily chilling evil looming over our hero and heroine as they pursue their quest. The tension kept building steadily, leading me to plow through Kennedy's THE ARROWS OF THE HEART steadily since I did not want to set it down for an instant.
SUMMARY
A STRANGER'S FAITH
As the Twelve Kingdoms and their allies are drawn toward war, a princess cast aside must discover a purpose she never dreamed of…
Karyn af Hardie is on her own, for the first time in her life. While all around her brace for war with Karyn's former homeland, the Empire of Dasnaria, all Karyn really wants is to find a husband who will care for her. After all, she gave up everything for the chance at a normal family life with love and children. She has no way of supporting herself and the only thing of value she has to offer is her virginity. The last thing she'll do is squander that on the flirtatious shapeshifter Zyr.
Zyr is fascinated by the golden-haired and exotic Karyn— but not enough to put up with all of her mossback rules. She'd be considerably happier, in his opinion for some good bouts of healthy sex. Still, that's not his problem and he has plenty that is. His sister Zynda has disappeared, possibly never to return, leaving him with a mission to use the mysterious map-sticks to find ancient n'Andana and recruit help for a war they seem doomed to lose to otherwise.
Suspected as a Dasnarian spy, Karyn can't stay in Annfwn while the defense is planned—so she's sent with Zyr to assist on his desperate quest. If they can keep from killing each other, Karyn and Zyr might just discover they hold more than a map to saving the world.
---
What do you think about this review?
Comments
No comments posted.

Registered users may leave comments.
Log in or register now!