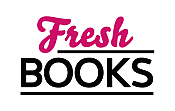 Celebrate June with Great Books!
"A mysterious carousel brings past and present fully to life..."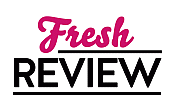 Reviewed by Danielle Dresser
Posted October 4, 2018

Women's Fiction | Women's Fiction Historical
Amateur photographer Cady Drake has always been a loner - she spent most of her young life in the foster care system, and has kept everyone at a distance. When the one person she let herself get close to, Maxine, passes away, Cady finds herself completely alone, with only Gus, an antique carousel rabbit, for company. Maxine always told Cady that Gus was the work of the renowned Parisian carousel designer Gustave Bayol, and when Cady finds a secret message hidden inside of her intricately carved rabbit, she wants to know more. The opportunity to travel to Paris to photograph carousels for a book presents itself to Cady, and she travels to the City of Lights to see if she can find out more about her rabbit and its origins at the Chateau Clement in Provence...
Fabrice Clement still lives in the Chateau, which is almost totally in ruins. A reclusive-yet-celebrated author, Fabrice does his best to live quietly in the chateau with only his dog for company. When Cady shows up at the chateau with thinly veiled questions about the lost carousel and Bayol, Fabrice can't help but remember things he had long buried. During WWII, Fabrice joined the French resistance and fell in love with a mysterious woman named Paulette. His family's safety was compromised, the chateau threatened, and it all may or may not have had to do with his involvement against the Nazis...
But long before Cady arrives in France and before Fabrice is even born, Maelle, a young apprentice to Gustave Bayol, comes to the chateau at the turn of the century when Bayol is commissioned to build a carousel there for the newest mistress of the chateau. There, Maelle falls in love with Bayol's charismatic assistant, and their romance is doomed from the start...
THE LOST CAROUSEL OF PROVENCE by Juliet Blackwell is an interesting novel. First of all, this book featured something I didn't know much about - Parisian carousels as a status symbol among the rich at the turn of the century. The descriptions of the carousels that Cady photographed were fascinating, as well as the fact that Gustave Bayol was a real carousel designer. I also enjoyed seeing the chateau through the three different timelines in the book. It was the common thread throughout the book, and it was both heartbreaking and captivating to read about the changes that came to the chateau as time passed. While there were certain aspects I really enjoyed, this book was definitely a slow burn. The plot was slow moving, and seemingly "big" reveals were easy to guess before fully explained. Even though I found the story a little anticlimactic, I was easily invested in the characters and seeing how they developed through the course of the book. I cared for Cady, Fabrice, and Maelle, and wanted to know what happened to them. Juliet Blackwell clearly has an affinity for France, and THE LOST CAROUSEL OF PROVENCE showcases this well.
SUMMARY
An artist lost to history, a family abandoned to its secrets, and the woman whose search for meaning unearths it all in a sweeping and expressive story from the New York Times bestselling author of Letters from Paris.
Long, lonely years have passed for the crumbling Château Clement, nestled well beyond the rolling lavender fields and popular tourist attractions of Provence. Once a bustling and dignified ancestral estate, now all that remains is the château's gruff, elderly owner and the softly whispered secrets of generations buried and forgotten.
But time has a way of exposing history's dark stains, and when American photographer Cady Drake finds herself drawn to the château and its antique carousel, she longs to explore the relic's shadowy origins beyond the small scope of her freelance assignment. As Cady digs deeper into the past, unearthing century-old photographs of the Clement carousel and its creators, she might be the one person who can bring the past to light and reunite a family torn apart.
---
What do you think about this review?
Comments
No comments posted.

Registered users may leave comments.
Log in or register now!