"A compelling tension-filled thriller that will captivate readers to the very end!"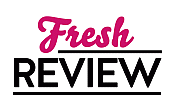 Reviewed by Audrey Lawrence
Posted October 4, 2018

Called to an auto crash and runaway car, the police in North London are surprised when they find the that the driver of the car is dead. While it is not unusual for a driver to be dead in an accident, this driver has been dead for over a week... While police are investigating this and other strange deaths, Lola Hayes, a young criminology student, is having a difficult time settling on a topic for her major research essay and seeks the advice of a senior lecturer, Simon Tearle. He sends her on a path to check out Frieda Klein, a psychotherapist who had been involved in a number of murder investigations. Once set on finding out about Frieda Klein, Lola attempts to reach her in London. Why is she avoiding Lola? Being very persistent, Lola tracks her down and unexpectedly gets involved in the havoc that Professor Bradshaw warned her about.
Meanwhile, the intelligent and independent Frieda Klein has been avoiding her friends because Dean Reeve, a serial killer and psychotic murderer with a penchant for cruelty and twistedness, is after her. She has thwarted him too many times in the past. Frieda knows Reeve will use anyone at random as a pawn in his nasty catch as catch can game with her, and she does not want to have Lola get hurt either.
Suddenly, things shift and they are on the run. As Frieda tries to work out Reeve's plans, her nemesis seems to be getting closer and closer. Frida is used to being on the run, but can she find safe places and save Lola? Can she guess the right move to make in this deadly game?
Frieda Klein is an amazing protagonist whose motto is not to own anything you can't leave behind. This is much to the shock of the young and impressible Lola. Frieda walks everywhere and knows the streets, the by-ways and even the long-forgotten rivers that run underground or in canals in the bustling City of London.
DAY OF THE DEAD is the eighth and final story in the well-known Frieda Klein series written by Nicci French, the highly regarded writing team of psychological thrillers composed of Nicci Gerrard and her husband (Sean French) in England. The Nicci French team are gifted storytellers whose characters are realistic in actions and attitudes and settings are vivid in their descriptions and images.
DAY OF THE DEAD is a suspenseful and captivating read on its own as a stand-alone thriller and it is an even richer story for fans who have read some or all of the previous seven days of the week books in the series. All readers are sure to relish the compelling wrap-up of this latest novel as DAY OF THE DEAD moves from a slower paced to a whirlwind, riveting and thrilling page-turner right to its totally unexpected ending! If you like psychological thrillers, then do not miss out on the awesome suspense in DAY OF THE DEAD!
SUMMARY
Now the final book in this extraordinary series is here. And it's an ending you'll never forget.
A decade ago, psychologist Frieda Klein was sucked into the orbit of Dean Reeve -- a killer able to impersonate almost anyone, a man who can disappear without a trace, a psychopath obsessed with Frieda herself.
In the years since, Frieda has worked with -- and sometimes against -- the London police in solving their most baffling cases. But now she's in hiding, driven to isolation by Reeve. When a series of murders announces his return, Frieda must emerge from the shadows to confront her nemesis. And it's a showdown she might not survive.
This gripping cat-and-mouse thriller pits one of the most fascinating characters in contemporary fiction against an enemy like none other. Smart, sophisticated, and spellbinding, it's a novel to leave you
---
What do you think about this review?
Comments
No comments posted.

Registered users may leave comments.
Log in or register now!