"Another fun visit to Scumble River..."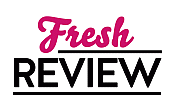 Reviewed by Debbie Wiley
Posted October 4, 2018

Skye Denison Boyd is on maternity leave but that doesn't stop her from helping her intern cope with their troublesome and difficult principal. Meanwhile, she and her husband, Wally, haven't yet decided on names for the twins and the christening is approaching. A meeting to discuss the christening is interrupted by a loud boom and now Skye finds herself embroiled in yet another mystery in her role as the consulting psychologist to the police department (and wife to the police chief). Was the explosion directed towards the bowling lanes and their gambling machines or was the intended target the dead body found inside the bowling alley?
DIE ME A RIVER is the second book in the Welcome Back to Scumble River series that reboots Denise Swanson's phenomenal Scumble River Mystery series. I love Scumble River with all its quirkiness! Whether it's the Doozier clan or Bunny and her shenanigans or some other craziness Denise Swanson cooks up for us, every trip to Scumble River leaves me feeling like I've spent time with friends, albeit some who are more than a bit eccentric.
One of the things I love most about Denise Swanson's writing is her authenticity. She was a school psychologist in the past and her knowledge of the field of education shows in her books. I couldn't help but give a squeal of joy for her use of the McKinney-Vento Homeless Education Assistance Act, never mind watching Skye advocate for a student under that law.
Denise Swanson always writes an entertaining story and DIE ME A RIVER is yet another prime example. I've been a longtime fan of Skye Denison and I love seeing her become a mother while continuing to juggle her other duties. Cozy mystery fans who haven't sampled the  Welcome Back to Scumble River series would do well to give DIE ME A RIVER a try. I'm already looking forward to my next visit in Scumble River!
SUMMARY
In Scumble River, Skye investigates a suspicious death at the local bowling alley. And with a murderer on the loose, there's no time to spare…
Skye Denison-Boyd and her husband, Wally, are meeting with their priest to finalize the arrangements for their twins' baptism when a loud blast rocks the rectory. Seconds later, they discover that there has been an explosion at the town bowling alley. Although the bowling alley was closed at the time, there's a dead body inside, soon identified as Paige Myler. Paige was a representative for a huge property/casualty insurance company that many Scumble Riverites are suing in the wake of a recent tornado.
Even with two newborns to care for, Skye can't help herself from looking more closely into the suspicious death—and what she finds is much more sinister than she ever imagined.
---
What do you think about this review?
Comments
No comments posted.

Registered users may leave comments.
Log in or register now!